"Unique short stories of werewolves, vampires and fairies by four talented authors."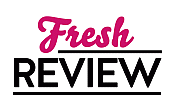 Reviewed by Paula Myers
Posted December 11, 2006

Romance Paranormal | Romance Anthology | Romance Erotica Sensual
Angela Knight's contribution, MOON DANCE, is the story of a damsel in distress searching for her knight in shining armor. Elena Livingston, a Direwolf and the last of her line, has been promised in marriage to the wolf of her father's choosing, and it is only Lucas Rollins who can save her from her fate. New to the werewolf community, police officer Lucas isn't fully aware of the undercurrents of the hierarchy and doesn't particularly care. His concern is for the woman who defies tradition by seeking him and his protection. This was my favorite offering of the four. It felt complete and didn't leave me wondering about the backstory of any of its characters.
Virginia Kantra's BETWEEN THE MOUNTAIN AND THE MOON tells of fairies and sidhe. Backpacking in the mountains of Georgia, Cait MacLean encounters the mysterious Rhys. Under orders from his mother, the Queen of the Fairies, Rhys is to visit revenge upon Cait for the perceived sins of her parents, but sacrifices himself to save Cait. When Cait learns what his sacrifice truly involves, she goes in search of the man she loves. I found this tale the most difficult to follow, feeling as though I was missing something significant in the characters' history.
The wild and wacky world of vampires and werewolves are revisited in MaryJanice Davidson's DRIFTWOOD. Loner wolf Burke Wolftaur first encounters vampire Serena Crull in a sandpit on the beach. He jumps in to try and save her, despite being claustrophobic, but must abandon her when the full moon works its magic on him. When he does finally get Serena out of the pit, he discovers she, too, is a loner. Despite her discouragement for deepening their acquaintance, Burke is dogged in his determination to get to know her better, even joining her in her quest to destroy the vampire who made her and killed her best friend. I love revisiting Ms Davidson's world and this visit is no exception. Her snappy dialogue and the sweetly touching ending to this story are sure to thrill readers.
Finally, Sunny's MONA LISA THREE is the erotic tale of the Monere vampire queen Mona Lisa, and her ragtag band of warriors. Mona Lisa and her gang are set to leave New York to take over New Orleans. Before they can get out of town, they encounter demons from hell and a hellhound that injures one of Mona Sera's warriors. Mona Lisa must cure the injured warrior or lose one of her own to the jealously vicious Mona Sera, who just happens to be Mona Lisa's mother. While this tale obviously takes up in the middle of something, it gives enough background that the reader doesn't feel lost, and I look forward to catching up on the entire story of the Monere.
OVER THE MOON shares four very different takes on the worlds of werewolves, vampires and fairies. It's a must- read for fans of the individual authors and those who enjoy tales of the paranormal.
SUMMARY
Three beloved bestselling superstars and one exciting new voice in paranormal romance come together in an anthology of startling seduction...
Experience the lure of the moon...
On the borders of an alternate dimension called Mageverse, where vampire knights rule, and women are pure magic...
In the wickedly funny lair of the Wyndham werewolves, subjects of a most unexpected female ruler...
Under a dark night sky of magic and wonder where the lines between the kingdom of the Fae and the mortal world become dangerously blurred...
In the delicious realm where souls are born of the moon, and a Mixed Blood Queen is in command...
Four all-new novellas of love and legend, myth and magic, fear and desire, as powerful and enthralling as the moon itself.
---
What do you think about this review?
Comments
No comments posted.

Registered users may leave comments.
Log in or register now!