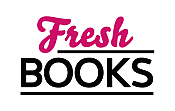 Suspense, thrills and love in October Best Reads
Latest Buzz
Dani Pettrey Updates

Happy Friday, friends! Is there any word more beautiful than Hope? Dictionary.com describes hope as: the feeling that what is wanted can be had or that events will turn out for the best No offense to Dictionary.com, but I totally disagree. Hope is not a feeling. It's a Read More...
* * *

Hi friends, I canít believe itís September already. The summer months just flew by! I hope you had a wonderful summer! Switching gears and moving into to fallÖ I canít wait to share Declan and Tannerís exciting adventure in BLIND SPOT with you. Itís hard to believe BLIND SPOTís release is only a month away. Yeeps! To celebrate and to thank you for your amazing support, Iím offering Read More...
* * *

Happy Friday, friends! Thanks so much for joining me. Today's letter is E and for it I chose the word extraordinary. I love this word because it literally means extra ordinary. Or, if you want to get more technical Read More...
* * *

Happy Friday friends, Today I am chatting about bravery. We all exhibit some level of bravery every day. Iím not talking soldiers on the battlefield bravery, they are heroes and I respect them immensely. Iím talking about the bravery it takes to be our real, authentic selves day in and day out through trials, obstacles, and fears. Being who we were created to be and resting in that is one of the most Read More...
* * *

Happy Friday, friends! Iíve been struggling this week. Iím attempting and rather poorly to juggle health-issues, a book deadline, and life in general (time with God, time with my family, errands, etc.). Itís got me thinking A LOT about balance and priorities. My husband gave me a book he read ages ago, but Iíd imagine the majority of you have heard about itĖ Read More...
* * *