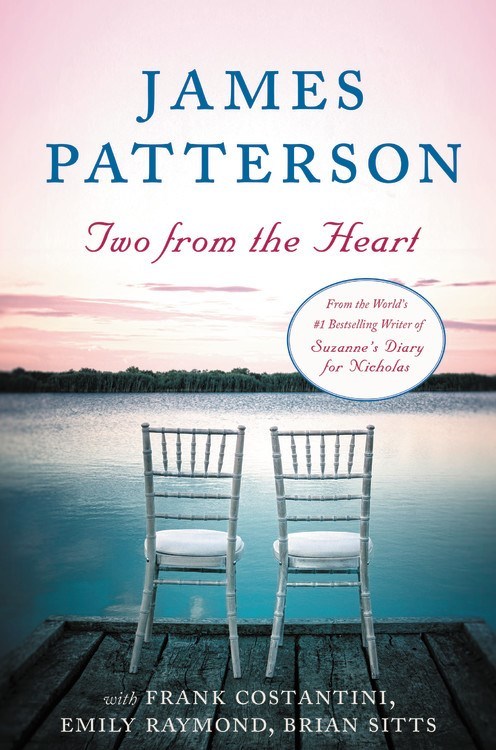 Purchase
Grand Central Publishing
September 2018
On Sale: September 18, 2018
320 pages
ISBN: 153876086X
EAN: 9781538760864
Kindle: B01LZAOZPU
Paperback / e-Book (reprint)
Add to Wish List

From the author of Suzanne's Diary for Nicholas and Sundays at Tiffany's comes a book that became an instant New York Times bestseller with two heartwarming tales about the power of a good story to open our eyes to life's possibilities.
Anne McWilliams has lost everything. After her marriage falls apart and a hurricane destroys her home she realizes that her life has fallen out of focus. So she takes to the road to ask long lost friends and strangers a simple question: "What's your best story?" Can the funny, tragic, inspirational tales she hears on her journey help Anne see what she's been missing?
Tyler Bron seemingly has it all-a successful company and more money than he knows how to spend. But he has no life. So he hires a struggling novelist to write one for him. There are no limits to the fictional world that Bron's money can transform into a reality, and he soon becomes the protagonist of a love story beyond his wildest imagination. But will Tyler Bron be able to write the happy ending himself?
Comments
12 comments posted.
It is a lovely book I ever read I bought it from href="https://www.reecoupons.com/view/geekbuying">GeekBuy
ingcoupons by using coupons and everybody must-read
it because it is full of emotions, love, anger, pain,
happiness and all those things that made people's life
great. Books are better than movies.
(Lisa Johny 1:33am September 22)
I really do think that this was a great piece. Thank you so much!
More information
Roof Company
(Josh Benson 11:05am September 24)
Great read, I really liked all that was written. It did answer some
questions I had. Really appreciated!
More info Roof Services
Check out our
Pediatric Dentistry
(Joshua Everett 11:48am September 24)
Click Here
Fantastic!! Really think every point you came across here was communicated excellently. Keep up the good work!

http://gallerybuiltroofing.com/denver
(Josh Benson 12:19pm September 27)
Really appreciate the content of this article, the information you've
posted will be a big help to me. Thank you so much!

http://texanguestranch.com/

See more Roofer in Benton AR
(Josh Benson 12:23pm October 2)
This is Awesome! Thank you so much for sharing this article with us.
Really appreciated it!

Broomfield Metal Roof

http://www.brightonroofingcontractor.com/
(Jason P 12:57pm October 2)
Thank you for making this information available to me. Really
appreciate al the effort, keep at it.

http://sprinklersystemsofstx.com/

Water purification system installation McAllen
(Jason P 10:20am October 8)
Fantastic!! Really think every point you came across here was
communicated excellently. Keep up the good work!href="http://www.partywithusrgv.com/">
event equipment edinburg
Texas Roof Systems
(Jason P 10:35am October 8)
Life is full of possibilities. I like that this book will
explore different avenues. Looks great! href="http://www.roofingevansvillein.net/"> Roofing
Evansville IN
(Evansville Roofer 12:13pm October 22)
Wow! I think this is the next book that I'll be adding in
my watchlist. Two From the Heart is an interesting title.

href="https://www.concretecontractorscharleston.com/concr
eteservices">https://www.concretecontractorscharleston.co
m
(Chris Barns 8:45am October 24)
Looking forward to reading this!
click
here
(Chris Barns 7:23am November 7)
Looks like a fantastic book! Thanks for reviewing it!
Dayton heating and
air conditioning
(Evansville Roofer 5:08pm December 26)
Registered users may leave comments.
Log in or register now!