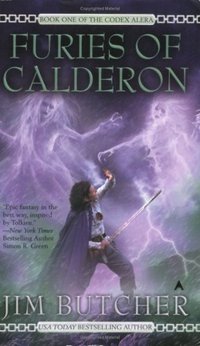 Purchase
Codex Alera #1
Ace
July 2005
On Sale: June 28, 2005
Featuring: Tavi
512 pages
ISBN: 044101268X
EAN: 9780441012688
Kindle: B001DISRBC
Paperback / e-Book
$10.99
Add to Wish List

For a thousand years, the people of Alera have united against the aggressive and threatening races that inhabit the world, using their unique bond with the furies - elementals of earth, air, fire, water, and metal. But now, Gaius Sextus, First Lord of Alera, grows old and lacks an heir. Ambitious High Lords plot and maneuver to place their Houses in positions of power, and a war of succession looms on the horizon.
Far from city politics in the Calderon Valley, the boy Tavi struggles with his lack of furycrafting. At fifteen, he has no wind fury to help him fly, no fire fury to light his lamps. Yet as the Alerans' most savage enemy - the Marat - return to the Valley, he will discover that his destiny is much greater than he could ever imagine.
Caught in a storm of deadly wind furies, Tavi saves the life of a runaway slave named Amara. But she is actually a spy for Gaius Sextus, sent to the Valley to gather intelligence on traitors to the Crown, who may be in league with the barbaric Marat horde. And when the Valley erupts in chaos - when rebels war with loyalists and furies clash with furies - Amara will find Tavi's courage and resourcefulness to be a power greater than any fury - one that could turn the tides of war.
Codex Alera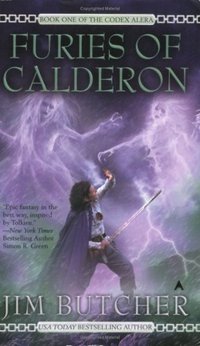 Furies Of Calderon
#1.0
Amazon.com | BN.com | | |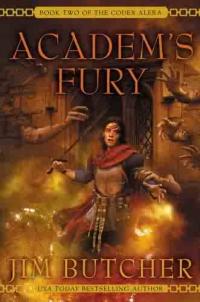 Academ's Fury
#2.0
Amazon.com | | | |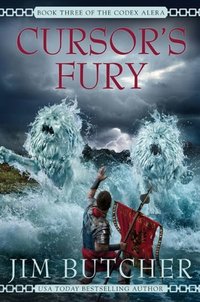 Cursor's Fury
#3.0
Amazon.com | BN.com | | |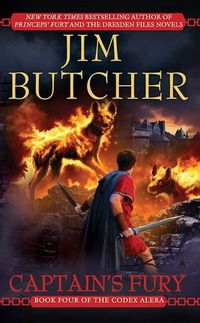 Captain's Fury
#4.0
Amazon.com | BN.com | | |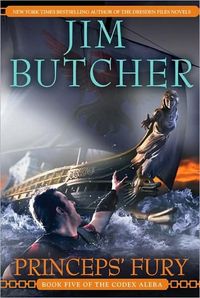 Princeps' Fury
#5.0
Amazon.com | BN.com | | |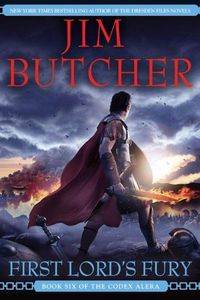 First Lord's Fury
#6.0
Amazon.com | BN.com | | |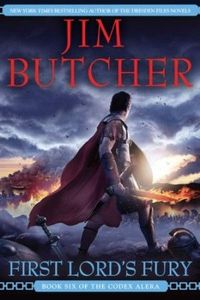 First Lord's Fury
#6.0
Amazon.com | BN.com | | |
Comments
10 comments posted.
ANYTHING by Anne McCaffrey, whether she's writing solo, or with someone (she's paired up with Elizabeth Scarborough, Mercedes Lackey and her son, Todd, to name just a few). While there some elements of romance in her books, she doesn't guarantee a HEA, and she is one of the best I've read for world-building.

If you have time, and/or the inclination, it would be great to see the final list of books you find for him. So, if you'd consider posting it with a follow-up blog, that would be too totally cool for words!

Later,

Lynn
(Lynn Rettig 10:56am September 9, 2009)
I agree with Lynn, Anne McCaffrey and her son Todd, are great writers. Todd is currently working on a new story arc on the Dragon series, his Mother created. Pern is a wonderful world to visit.

The Forgotten Realms books by R.A. Salvatore is another series well worth reading.
(Robin McKay 11:16am September 9, 2009)
Have you tried anything by Linnea Sinclair and/or the Kris Longknife series by Mike Shepherd? Both are amazing sci-fi reads that remind me of the Honor Harrington books.
(Sharon Mostyn 11:31am September 9, 2009)
Dan Simmons : Endymion.
Cant go wrong. Dan simmons has written one the memorable science ficiton novels. It has it all. Without being Star wars og a trekkie Got to read the other book in the series.
(Frank Vevøe 12:55pm September 9, 2009)
If he were my husband, I'd buy him a gift card from his favorite book store and let HIM decide which titles he'll purchase. There is SO much choice on the retail book shelves that I wouldn't trust myself to decide for anyone, even someone I know better than anybody else.
(Mary Anne Landers 1:19pm September 9, 2009)
A new author I started reading is Jeremy Robinson. Try Didymus Contingency (time travel) or his new book Pulse. Good reads.
(Theresa Buckholtz 6:02pm September 9, 2009)
Great suggestions all. Definitely going to check them out. Mary Anne, that wouldn't be a problem if we hadn't hit the bookstore several times over the last few weeks and he's complained about not being able to find anything. This is a good chance to introduce him to some new potentially interesting authors! I will definitely post what I end up getting and whether they worked or not!
(Heather Long 10:12pm September 9, 2009)
Heather my suggestion is not only NEW stories to peruse but what we read back in our youth. When books like "1984" & "Watership Downs", and "Animal Farm" where disappearing from library & bookstore shelves I was SHOCKED!! When I run across stories I enjoyed as a teen and in college I pick them up for my 16 yr old and introduce a new generation to their wonder. It interesting to hearing new interpretations of the books and now more mature I see the books differently.
(Susan Lathen 4:09pm September 10, 2009)
David Feintuch had a terrific series out a few years ago. It starts with Midshipman's Hope and ends with Patriarch's Hope. They have been hard to find since he died suddenly a couple of years back. I sure miss his writing! Best of luck on your search.
(Susan Driskill 11:19pm September 13, 2009)
Hi Heather. Well, I wish I had read this post a month ago. Email darren@darrencampo.com and I will send you and your husband a couple copies of Alex Detail's Revolution.

Best to you both,
Darren Campo
(Darren Campo 10:47pm October 8, 2009)
Registered users may leave comments.
Log in or register now!