Michael F. Roizen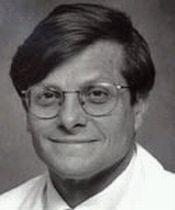 Dr. Michael F. Roizen is a 53-year old internist and anesthesiologist who lives his Age Reduction plan and has a RealAge of 38. He has been continuously listed for the last nine years as one of the 1,000 Best Doctors in the United States. He is a Phi Beta Kappa and Magna Cum Laude graduate of Williams College (Williamstown, Massachusetts), and an Alpha Omega graduate of the University of California Medical School in San Francisco (UCSF). Dr. Roizen completed a residency in internal medicine at Harvard's Beth Israel Hospital in Boston, Massachusetts, a tour of duty in the Yellow Beret of the Public Health Service at The National Institutes of Health in the lab of Irv Kopin and Nobel Prize Winner Julius Axelrod and an anesthesiology residency at UCSF. In 1977, Michael Roizen was appointed to the faculty at UCSF in internal medicine, pharmacology and anesthesia and served as co-chief of the cardiovascular anesthesia services at UCSF before he was recruited to Chicago as Professor of Medicine and Professor and Chair of the Department of Anesthesia & Critical Care, Pritzker School of Medicine, University of Chicago. In the last twelve years, Dr. Roizen has lead that department to become one of the top 10 departments in the world.
Michael Roizen continues to practice internal medicine and uses the RealAge measurement routinely to motivate patients in both his medical and preoperative practices to healthier behaviors. He has provided medical care to numerous CEOs, 7 Nobel Prize winners, and many others. Dr. Roizen has received numerous awards, including over 10 named lectureships or professorships, on over 5 continents.
Michael Roizen is the immediate past President of the Society of Cardiovascular Anesthesiologists, currently chairs an FDA advisory committee, is an editor or associate editor of 6 medical journals, has edited the University of Chicago's Better Health Newsletter, a top ranked squash player, and is married to another physician listed as one of the 1,000 best physicians in the Midwest, Dr. Nancy Roizen.
Dr. Roizen has given lectures to medical groups in over 47 states and 18 foreign countries. He regularly teaches in the University of Chicago program that provides medical school training to lay audiences (MINI-MED), and has recently served as "Dean" of that program.
Michael Roizen has published over 120 peer-reviewed scientific papers, 100 chapters, 25 editorials, 2 books (one of which is a "Medical Best Seller"). His work is quoted in Newsweek, the Los Angeles Times, the New York Post, and he has been interviewed on CBS, NBC, The Fox Network, and CNN about various medical topics, including estrogen or hormone replacement therapy, DHEA, and the value of strength training in reducing your RealAge.
Series
Books:
AgeProof, March 2017
Hardcover
You: The Owner's Manual, December 2013
Paperback
YOU: Raising Your Child, October 2010
Hardcover
You: Having A Baby, December 2009
Hardcover
YOU: Being Beautiful, November 2008
Hardcover
YOU: The Owner's Manual, May 2008
Updated and Expanded Edition
Hardcover
You: Staying Young, November 2007
Hardcover
You: On a Diet (with DVD), November 2006
Hardcover
You on a Diet, October 2006
Hardcover
Cooking the RealAge Way, September 2006
Paperback (reprint)
The RealAge(R) Workout, April 2006
Hardcover
YOU: The Smart Patient, February 2006
Paperback
You: The Owners Manual, May 2005
Hardcover
The RealAge Makeover, April 2004
Hardcover