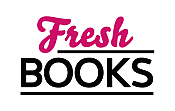 Fall in love with June books!
Crystal Green
Blogging at Fresh Fiction
Crystal Green | My Multiple Personalities
January 16, 2013
There are some mornings I wake up and I have no idea who I am. Doesn't that sound like the premise for a thriller Read More...
Pseudonym: Chris Marie Green.

Chris Marie Green also writes as Crystal Green for Silhouette Bombshell and Special Edition, plus Harlequin Blaze. Her first vampire book, THE HUNTRESS, allowed her to indulge in her love of horror movies and novels. NIGHT RISING is book one of the Vampire Babylon trilogy. (MIDNIGHT REIGN to be released in February, 2008, and BREAK OF DAWN release TBA)
Series
Books:
Sugarbaby, May 2015
e-Book
Hot and Bothered, March 2015
e-Book
Whisper, January 2015
e-Book
Rough and Tumble, July 2014
e-Book
The Cowboy's Pregnant Bride, February 2013
Paperback
Daddy in the Making, October 2012
St. Valentine Texas #2
Paperback
Roped In, November 2011
The Wrong Bed
Paperback
Her Montana Millionaire, August 2011
Paperback
Taming the Texas Playboy, March 2011
Billionaire Cowboys, Inc.
Paperback
When The Sun Goes Down..., June 2009
Mass Market Paperback
Falling For The Lone Wolf, October 2008
The Suds Club
Mass Market Paperback
Good To The Last Bite, October 2008
Mass Market Paperback
The Second-Chance Groom, June 2008
Paperback
One For The Road, April 2008
Forbidden Fantasies
Mass Market Paperback
Mommy And The Millionaire, March 2008
The Suds Club
Paperback
Best Of Cowboys Bundle, December 2007
e-Book
Her Best Man, September 2007
Montana Mavericks: Striking It Rich
Mass Market Paperback
The Playboy Takes A Wife, July 2007
Mass Market Paperback
The Ultimate Bite, July 2007
Miniseries: Extreme
Mass Market Paperback
Jinxed!, February 2007
Heart and Soul
Paperback
Baited, October 2006
Paperback
Innuendo, July 2006
Paperback (reprint)
The Last Cowboy, April 2006
Paperback
Past Imperfect, December 2005
Special Edition Series, #1724
Paperback
Twice Bitten, December 2005
Silhouette Special Releases
Trade Size (reprint)
Unzipped, July 2005
Trade Size (reprint)
Born to be Bad, April 2005
Paperback
A Tycoon In Texas, March 2005
Paperback
The Huntress, January 2005
Paperback
Playmates, February 2004
Mass Market Paperback