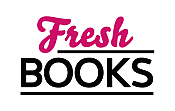 New beginnings, new season to read in September
Donna Grant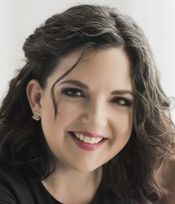 Blogging at Fresh Fiction
Donna Grant | Tortured Heroes and Mystical History
February 6, 2012
I get asked a lot why there are so many tortured heroes in romance novels.  First, as a writer, they're some of the best Read More...
Donna Grant | Legends and Myths
September 18, 2010
I grew up watching movies like Clash of the Titans, BeastMaster, and Highlander (one of my favorites!) so it was no wonder when I began Read More...
Donna Grant | Titles, love them or hate them...
January 4, 2010
I'm not sure many readers realize there is much about the publishing business authors have no control over.  We write the books, but scheduling Read More...
Donna Grant has been praised for her "totally addictive" and "unique and sensual" stories. She's the author of more than twenty novels spanning multiple genres of romance - Scottish Medieval, dark fantasy, time travel, paranormal, and erotic. Grant's newest series, Dark Sword, promises to be her most addictive yet. Don't miss this intoxicating series with Druids, primeval gods, and immortal Highlanders that are dark, dangerous, and delicious.
She lives in Texas with her husband, two children, a dog, and three cats where she's weathers hurricanes and the heat.
Series
Dark Kings | Donna Grant's Reapers | Sons of Texas
Books:
The Christmas Cowboy Hero, November 2017
Mass Market Paperback
The Legend, July 2017
Sons of Texas #3
Paperback
Blaze, June 2017
Dark Kings #11
Paperback
Dark Alpha's Lover, April 2017
Donna Grant's Reapers #4
e-Book
Firestorm, March 2017
Dark Kings
Mass Market Paperback
The Protector, January 2017
Sons of Texas #2
Paperback
The Hero, December 2016
Sons of Texas #1
Paperback
Dark Alpha's Demand, May 2016
Reaper #3
e-Book
Smoke and Fire, April 2016
Dark Kings #9
Paperback
Dark Alpha's Embrace, February 2016
Reapers #2
e-Book
Smoldering Hunger, January 2016
Dark Kings #8
Paperback
Passion Ignites, November 2015
Dark Kings #7
Paperback
Soul Scorched, July 2015
Dark Kings #6
Paperback
Night's Blaze, March 2015
Dark Kings #5
Paperback
Hot Blooded, January 2015
Dark Kings #4
Paperback
Burning Desire, October 2014
Dark Kings #3
Paperback
Fire Rising, June 2014
Dark Kings
Paperback
Darkest Flame, May 2014
Dark Kings
Paperback
Dark Heat, January 2014
The Dark Kings Stories
Paperback
Midnight's Promise, November 2013
Paperback
Midnight's Temptation, October 2013
Dark Warriors
Paperback
Midnight's Captive, July 2013
Paperback
Midnight's Kiss, June 2013
Paperback
Midnight's Warrior, December 2012
Dark Warriors #4
Paperback
Midnight's Seduction, November 2012
Dark Warrior
Paperback
Midnight's Lover, July 2012
Paperback
Midnight's Master, June 2012
Paperback
Darkest Highlander, February 2012
Dark Sword
Paperback
Dangerous Magic, December 2011
Sisters of Magic
e-Book (reprint)
Shadow Highlander, September 2011
Dark Sword
Paperback
Untamed Highlander, May 2011
Dark Sword #4
Mass Market Paperback
Wicked Highlander, November 2010
Dark Sword #3
Mass Market Paperback
Forbidden Highlander, June 2010
Dark Sword #2
Mass Market Paperback
Dangerous Highlander, January 2010
Dark Sword #1
Mass Market Paperback
Mutual Desire, May 2009
Paperback
Shadow Magic, December 2008
Sisters of Magic #1
e-Book
The Pleasure of His Bed, September 2008
Trade Size
Highland Magic, January 2008
The Druid's Glen # 5
e-Book
A Warrior's Heart, December 2007
e-Book
A Forbidden Temptation, September 2007
The Shields #4
e-Book
A Dark Seduction, August 2007
The Shields #3
e-Book
Highland Fires, June 2007
The Druid's Glen #4
e-Book
Phoenix Rising II, October 2006
Trade Size
A Kind of Magic, October 2006
The Shields #2
e-Book
The Shields 1: A Dark Guardian, September 2006
The Shields #1
e-Book
The Druid's Glen Book 3: Highland Dawn, September 2006
The Druid's Glen #3
e-Book
Highland Mist, July 2006
Paperback (reprint)
The Druid's Glen Book 2: Highland Nights, May 2006
The Druid's Glen #2
e-Book
The Druid's Glen Book 1: Highland Mist, February 2006
The Druid's Glen #1
e-Book