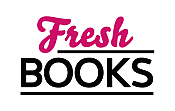 Spring flowers, great May books to enjoy!
Shelley Munro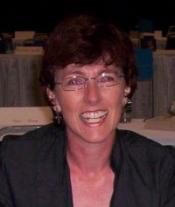 Blogging at Fresh Fiction
Shelley Munro | Why Write A Gothic Historical Romance?
September 30, 2010
My parents introduced me to books and reading at a young age. As kids, my brother, sister and I knew our nursery rhymes off by Read More...
Shelley Munro lives in Auckland, New Zealand with her husband and bossy wee dog called Scotty.
Typical New Zealanders, Shelley and her husband left home for the big OE soon after they married (translation of New Zealand speak--big overseas experience). A year long adventure lengthened to six years of roaming the world. Enduring memories include nearly being sat on by a mountain gorilla in Rwanda, lazing on white sandy beaches in India, whale watching in Alaska and searching for leprechauns in Ireland.
While travel is still a big attraction, these days Shelley is most likely found in front of her computer following another love--that of writing romance. Other interests include watching rugby and rugby league (strictly for research purposes), walking the dog and curling up with a good book.
Series
Books:
Enemy Lovers, February 2015
e-Book
Part-Time Lovers, December 2014
e-Book
Farmer Wants A Wife, September 2014
e-Book
Mistress of Merrivale, March 2014
e-Book
Past Regrets, September 2013
Hardcover
Cat Burglar in Training, February 2012
e-Book
Lone Wolf, September 2011
e-Book
Resisting Tamaki, October 2010
e-Book
House of the Cat, September 2010
e-Book
The Spurned Viscountess, September 2010
e-Book
Blue Lady, August 2010
e-Book
The Bottom Line, May 2010
e-Book
Provocative Pearl, September 2009
Pearl
Paperback
Tea For Two, April 2009
Paperback
Tea for Two, October 2008
e-Book
Midnight Treat: Ellora's Cave, June 2008
Paperback
Snap!, January 2007
e-Book
Stray Cat Strut, November 2006
Middlemarch Mates
e-Book
Fallen Idol, November 2006
e-Book
Romancing the Alien, October 2006
Paperback
Dreams of the Oasis, September 2006
Volume III
Paperback
Peeping Tom, September 2006
Middlemarch Mates, Book 2
e-Book
The Shadow, June 2006
Paperback
No Holes Barred, April 2006
Trade Size
Curse of Brandon Lupinus, March 2006
Paperback
No Holes Barred Book 4: Stranded, February 2006
No Holes Barred #4
e-Book
Sex Idol, January 2006
e-Book
Men to Die For, December 2005
e-Book
Tripping through the Universe, November 2005
Trade Size (reprint)
Scarlet Woman, November 2005
e-Book
Summer in the City of Sails, October 2005
e-Book
Talking Dog - Talking Dogs, Aliens and Purple People Eaters, October 2005
e-Book
From the Deep, August 2005
e-Book
Tripping Through the Universe, August 2005
e-Book
Second Seduction, The, July 2005
Paperback
Ghost Cats, June 2005
Trade Size (reprint)
Ghost Cats, October 2004
e-Book
Live the Moment, September 2004
e-Book
Aislyn, May 2004
e-Book

Articles by Shelley Munro
Behind the Scenes: Peeping Tom by Shelley Munro
Peeping Tom
October 14, 2006
No Holes Barred is a club like no other...
No Holes Barred
April 30, 2006