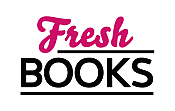 May Books to Delight
Myla Jackson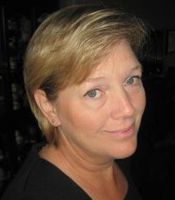 Pseudonym: Elle James.

Twenty years of livin' and lovin' on a South Texas ranch raising horses, cattle, goats, ostriches and emus left an indelible impression on Myla Jackson, one she likes to instill in her red-hot stories. Myla pens wildly sexy, fun adventures of all genres including historical westerns, medieval tales, romantic suspense, contemporary romance and paranormal beasties of all shapes and sexy sizes. She lives in the tree-covered hills of Northwest Arkansas with her husband of 20+ years and her muses— the human-wanna-be canines—Chewy and Sweetpea.
Log In to see more information about Myla Jackson
Log in or register now!
Series
Books:
Boots and the Heartbreaker, November 2015
Ugly Stick Saloon #11
e-Book
Boots and the Rogue, August 2015
Ugly Stick Saloon #10
e-Book
Boots and the Bachelor, June 2015
Ugly Stick Saloon #9
e-Book
Boots and Wishes, December 2014
Ugly Stick Saloon #8
e-Book
Wyatt's War, July 2014
Hearts & Heroes #1
e-Book
Boots and Twisters, March 2014
e-Book
Boots and Buckles, December 2013
Ugly Stick Saloon #6
e-Book
Boots and Roses, July 2013
Ugly Stick Saloon
e-Book
Boots and Lace, April 2013
Ugly Stick Saloon #4
e-Book
Boots and Bareback, November 2012
e-Book
Boots and Chaps, January 2012
Ugly Stick Saloon #1
e-Book
River Bound, October 2011
Bound and Tied #3
e-Book
Three's A Charm, August 2011
Dirty Tricks #3
e-Book
Two Can Play That Game, July 2011
Dirty Tricks and Ugly Stick Saloon #2
e-Book
One Up On You, July 2011
Dirty Tricks and Ugly Stick Saloon #1
e-Book
Sex Ed, April 2011
e-Book
Moonstruck, April 2011
e-Book
Duty Bound, January 2011
Bound and Tied #2
e-Book
Body Snatchers, December 2010
e-Book
Honor Bound, November 2010
Bound and Tied #1
e-Book
Men In Blue, August 2009
Saturday Night Special
Paperback
Trouble With Mitch, May 2009
Trouble #3
e-Book
Naked Prey, March 2009
Altered States #3
e-Book
Masters Of Desire, January 2009
Trade Size
Fangs and Fur, December 2008
Paperback
Alluring Tales 2, November 2008
Trade Size
Wild Wild Women Of The West II, May 2008
Paperback
Fit to Be Tied, March 2008
e-Book
Thorn's Kiss, December 2007
City of Wolves #2
e-Book
Trouble With Will, July 2007
Trouble #2
Paperback
Trouble With Harry, July 2007
Trouble #1
Paperback
Wild, Wild Women of the West, June 2007
Paperback
Jacq's Warlord, June 2007
Paperback
Alluring Tales--Awaken the Fantasy, March 2007
Paperback
Sex, Lies & Vampire Hunters, February 2007
e-Book
Witch's Curse, December 2006
e-Book
Night Whispers, October 2006
Volumne 1
Trade Size
Shewolf, September 2006
e-Book
Cavemen Anthology: Dreams of the Oasis, March 2006
Paperback