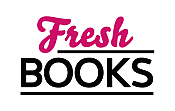 Fall in love with June books!
Kim Harrison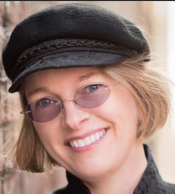 Photo Credit: Blue Heron Photography

Pseudonym: Dawn Cook.

The only girl in a large family of boys, former tomboy Kim Harrison invented the first Brigadier General Barbie in self-defense. She shoots a very bad game of pool and rolls a very good game of dice. When not at her keyboard, she enjoys lounging on the couch with a bowl of popcorn watching action movies with The-Guy-In-The-Leather-Jacket. She plays her Ashiko drum when no one is listening, and is hard to find when the moon is new.
Series
The Hollows | Madison Avery | Peri Reed Chronicles
Books:
The Turn, November 2017
Mass Market Paperback
The Turn, February 2017
Hollows
Hardcover
The Operator, December 2016
Peri Reed
Paperback
The Drafter, April 2016
Peri Reed Chronicles
Paperback (reprint)
Waylaid, April 2016
e-Book
The Drafter, September 2015
Peri Reed Chronicles #1
Hardcover
Sideswiped, August 2015
Peri Reed Chronicles prequel
e-Book
The Witch With No Name, May 2015
Hollows Book, #13
Paperback (reprint)
The Witch with No Name, September 2014
Hollows #13
Hardcover
The Undead Pool, March 2014
Hardcover
Ever After, October 2013
Rachel Morgan #11
Paperback
Ever After, February 2013
The Hollows #11
Hardcover
A Perfect Blood, October 2012
Hollows #10
Paperback (reprint)
Into The Woods, October 2012
Hollows
Hardcover
A Perfect Blood, March 2012
Rachel Morgan #10
Hardcover
The Hollows Insider, November 2011
The Hollows Companion Guide
Hardcover
Blood Work, July 2011
Hollows
Hardcover
Something Deadly This Way Comes, May 2011
Madison Avery
Hardcover
Pale Demon, March 2011
Hollows #9
Hardcover
Black Magic Sanction, January 2011
The Hollows #8
Mass Market Paperback
Early to Death, Early to Rise, June 2010
Madison Avery #2
Hardcover
Once Dead, Twice Shy, May 2010
Madison Avery #1
Paperback (reprint)
Black Magic Sanction, March 2010
The Hollows #8
Hardcover
White Witch, Black Curse, December 2009
Hollows #7
Mass Market Paperback (reprint)
Unbound, September 2009
Mass Market Paperback
Once Dead, Twice Shy, June 2009
Madison Avery #1
Hardcover
White Witch, Black Curse, March 2009
Rachel Morgan #7
Hardcover
The Outlaw Demon Wails, December 2008
Mass Market Paperback
A Fistful of Charms, November 2008
Hollows #4
Hardcover
The Outlaw Demon Wails, March 2008
Rachel Morgan #6
Hardcover
For a Few Demons More, December 2007
Mass Market Paperback (reprint)
Holidays Are Hell, November 2007
Mass Market Paperback
Prom Nights from Hell, April 2007
Paperback
For A Few Demons More, March 2007
Rachel Morgan #5
Hardcover
A Fistful of Charms, July 2006
The Hollows #4
Paperback
Dates From Hell, April 2006
Paperback
Every Which Way But Dead, July 2005
Hollows #3
Paperback
The Good, the Bad, and the Undead, February 2005
Hollows #2
Paperback
Dead Witch Walking, April 2004
Hollows
Paperback