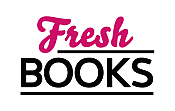 Sweet Romance + Thrilling Intrigue = February Best Reads
Susan Stephens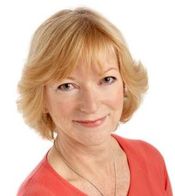 Blogging at Fresh Fiction
Susan Stephens | A New Polo Series begins...
November 2, 2016
I'm so thrilled to be here. Thank you for inviting me! I've just seen my 51st book for Harlequin Presents Read More...
Susan Stephens | Happy New Year
January 18, 2008
Happy New Year, everyone! It's great to be here so I can wish you all the very best for 2008. I'm thrilled to Read More...
Susan Stephens was a professional singer before meeting her husband on the tiny Mediterranean island of Malta. In true 'Modern' style they met on Monday, became engaged on Friday and were married three months after that. Almost thirty years and three children later, they are still in love. (Susan does not advise her children to return home one day with a similar story, as she may not take the news with the same fortitude as her own mother!)
Susan had written several non-fiction books when fate took a hand. At a charily costume ball there was an after-dinner auction. One of the lots, 'Spend a Day with an Author', had been donated by Mills & Boon author, Penny Jordan. Susan's husband bought this lot, and Penny was to become not just a great friend but a wonderful mentor, who encouraged Susan to write romance.
Susan loves her family, her pets, her friends and her writing. she enjoys entertaining, travel and going to the theatre. She reads, cooks and plays the piano to relax, and can occasionally be found throwing herself off mountains on a pair of skis or galloping through the countryside.
Log In to see more information about Susan Stephens
Log in or register now!
Series
Blood and Thunder
Books:
A Diamond for Del Rio's Housekeeper, November 2016
Wedlocked
Paperback
Christmas Tsar, November 2016
Blood and Thunder #1
e-Book
Master of the Desert, August 2010
Paperback
Ruling Sheikh, Unruly Mistress, July 2010
Mass Market Paperback
Italian Boss, Proud Miss Prim, October 2009
Mass Market Paperback
Sheikh Boss, Hot Desert Nights, July 2009
Mass Market Paperback
The Ruthless Billionaire's Virgin, May 2009
Mass Market Paperback
Count Maxime's Virgin, January 2009
Mass Market Paperback
The Prince's Arranged Bride, November 2008
Married by Christmas
Mass Market Paperback
Housekeeper At His Beck And Call, October 2008
Kept for His Pleasure
Mass Market Paperback
Desert King, Pregnant Mistress, August 2008
Bought For Her Baby
Paperback
Under The Italian's Command, July 2008
Kept For His Pleasure
Mass Market Paperback
Bought: One Island, One Bride, February 2008
The Greek Tycoons
Paperback
The Tycoon's Virgin, February 2008
Paperback
Laying Down the Law, January 2008
Paperback
Expecting His Royal Baby, November 2007
The Royal House Of Niroli
Paperback
One-Night Baby, August 2007
Italian Husbands
Mass Market Paperback
In the Venetian's Bed, May 2007
Miniseries: Bedded By Blackmail
Paperback
Dirty Weekend, May 2007
Paperback
The Greek's Bridal Purchase, February 2007
Miniseries: Foreign Affairs
Paperback
One Christmas Night, December 2006
Paperback
Bedded by the Desert King, November 2006
Miniseries: Surrender to the Sheikh
Paperback
The Spanish Billionaire's Mistress, May 2006
Latin Lovers
Paperback
Virgin for Sale, January 2006
Miniseries: UnCut
Paperback
The Sheikh's Captive Bride, August 2005
Paperback
The Greek's Seven Day Seduction, March 2005
Paperback
The Spaniard's Revenge, April 2004
Red Hot Revenge
Paperback
The French Count's Mistress, August 2003
Paperback
A Spanish Inheritance, April 2003
Paperback