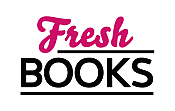 Weddings and Homicides, June Top Reads
Andrew Gross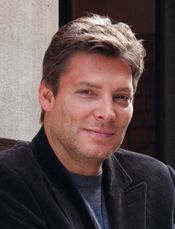 Blogging at Fresh Fiction
Andrew Gross | What I Learned From Working With James Patterson
May 19, 2014
Readers may know, years back, I cut my teeth co-authoring several thrillers with James Patterson. Judge and Jury, Lifeguard, the Jester, and the early Read More...
Andrew Gross coauthored 2nd Chance and The Jester with James Patterson. He lives with his wife, Lynn, and their three children in Westchester County, New York.
Interviews for Andrew Gross
Interview with Andrew Gross
April 1, 2008
Series
Books:
One Mile Under, April 2015
A Ty Hauck Novel
Hardcover
Everything to Lose, May 2014
Hardcover
No Way Back, April 2013
Hardcover
15 Seconds, July 2012
Hardcover
Eyes Wide Open, July 2011
Hardcover
Reckless, March 2011
Ty Hauck #3
Paperback
Reckless, April 2010
Ty Hauck #3
Hardcover
Don't Look Twice, April 2010
Mass Market Paperback (reprint)
Don't Look Twice, March 2009
Hardcover
The Dark Tide, February 2009
Mass Market Paperback
The Dark Tide, March 2008
Hardcover
The Blue Zone, February 2008
Mass Market Paperback
The Blue Zone, April 2007
Hardcover
Judge & Jury, March 2007
Paperback (reprint)
Judge & Jury, August 2006
Hardcover
Lifeguard, August 2006
Tall (reprint)
The Jester, February 2004
Paperback (reprint)