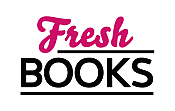 Sweet Romance + Thrilling Intrigue = February Best Reads
Anne Rice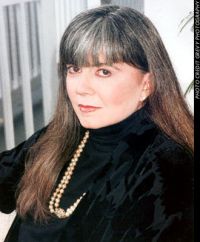 Pseudonym: A.N. Roquelaure.

One of America's most read and celebrated authors, Anne Rice is known for weaving the visible and supernatural worlds together in epic stories that both entertain and challenge readers. Her books are rich tapestries of history, belief, philosophy, religion, and compelling characters that examine and extend our physical world beyond the limits we perceive.
Anne has written under three names: her own, Anne Rampling, and A. N. Roquelaure. Under her own name, she has written The Vampire Chronicles series, The Mayfair Witches, the New Tales of the Vampires series, and numerous single novels, most recently CHRIST THE LORD. Under Anne Rampling, she has published two works: EXIT TO EDEN, and BELINDA. Under A. N. Roquelaure, Anne published the Beauty Series.
Anne lives and works in California. Anne's life experiences and intellectual inquisitiveness provide her with constant inspiration for her work.
Log In to see more information about Anne Rice
Log in or register now!
Series
Sleeping Beauty Trilogy
Books:
Beauty's Kingdom, May 2015
Sleeping Beauty #4
Hardcover
The Wolves of Midwinter, October 2013
The Wolf Gift Chronicles #2
Hardcover
The Wolf Gift, February 2012
Hardcover
Of Love And Evil, December 2010
Songs of the Seraphim Series #2
Hardcover
Angel Time, November 2009
Hardcover
Christ The Lord, March 2008
Hardcover
Christ the Lord: Out of Egypt, November 2005
Hardcover
New Tales of the Vampires, September 2004
Vampire Series
Trade Size
The Vampire Lestat, August 2004
Vampire Chronicles #2 - Originally Published October, 1985
Hardcover
Blood Canticle, August 2004
Vampire Chronicles Series - Originally Published Oct. 2003
Paperback (reprint)
Blackwood Farm, September 2003
Vampire Chronicles Series - Originally Published Oct. 2002
Paperback (reprint)
Blood and Gold, October 2002
Vampire Chronicles Series - Originally Published Oct. 2001
Paperback (reprint)
Exit to Eden, February 2002
Originally Published May, 1985
Paperback (reprint)
Merrick, October 2001
Vampire Chronicles Series - Originally Published Oct. 2000
Paperback
Belinda, April 2001
Originally Published August, 1986
Trade Size (reprint)
Vittorio the Vampire, February 2001
New Tales of the Vampire #2 - Orig. Published March, 1999
Paperback (reprint)
The Vampire Armand, October 2000
Vampire Chronicles Series - Originally Published March, 1998
Paperback (reprint)
Violin, September 1999
Originally Published October, 1997
Paperback (reprint)
Pandora, January 1999
New Tales of the Vampire #1 - Orig. Published March, 1998
Paperback (reprint)
Servant of the Bones, October 1998
Originally Published August, 1996
Paperback (reprint)
The Tale of the Body Thief, December 1997
Vampire Chronicles #4 - Originally Published September, 1992
Trade Size (reprint)
Memnoch the Devil, May 1997
Vampire Chronicles #5 - Originally Published July, 1995
Paperback (reprint)
Interview with a Vampire, March 1997
Vampire Chronicles #1 - Originally Published May, 1976
Paperback (reprint)
Taltos, March 1996
Mayfair Witches Book 3 - Originally Published September 1994
Paperback (reprint)
Lasher, August 1995
Mayfair Witches Book 2 - Originally Published September 1993
Paperback (reprint)
Cry to Heaven, March 1995
Originally Published September, 1982
Paperback (reprint)
The Witching Hour, March 1993
Mayfair Witches Book 1 - Originally Published October, 1990
Paperback (reprint)
The Mummy, September 1991
Originally Published May, 1989
Paperback (reprint)
Queen of the Damned, October 1987
Vampire Chronicles #3 - Originally Published October, 1988
Paperback (reprint)
Feast of All Saints, March 1981
Originally Published December, 1979
Paperback (reprint)