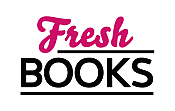 March Books to ROAR over!
Karen Hawkins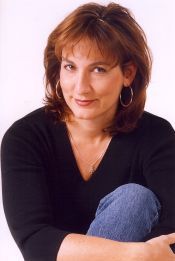 Blogging at Fresh Fiction
Karen Hawkins | Five Types of Magic We All Need
August 7, 2019
Those of you who've read my work know I frequently write about magic (the Maclean Curse and Talisman Ring Series), and now I Read More...
Karen Hawkins | Five Reasons Princes Are Better Than Average Men
August 31, 2016
The final book in my Oxenburg Princes Series, MAD FOR THE PLAID, just hit the Read More...
Karen Hawkins | Beauty and the Beast set in Regency Scotland
September 18, 2013
One of the best parts of the Beauty and the Beast fairytale is the library scene. Ok, ok, so that's only in the Disney Read More...
Karen Hawkins | Those Regency Nerd Heroes
May 23, 2012
I've had a thing for hero-nerds ever since history professor Indiana Jones crossed my path. There's nothing sexier than a man who Read More...
New York Times and USA Today best-selling author Karen Hawkins is known for her wonderfully humorous and emotion-tugging historical and contemporary romances. The author of over 30 novels, Karen writes for a living between shopping for shoes, playing around on Facebook and Pinterest, looking for fun items for Hawkins Manor, and napping, although usually not at the same time. Sometimes, for fun, she takes Instagram pictures of her two rescue dogs, Sadie and Teke, and posts them online.
Yeah, she's a wild one.
Karen lives in balmy Orlando, Florida, with her husband, aka Hot Cop, and her two dogs. Her children are both out of college and have become productive, non-violent members of society. Karen writes six to eight hours a day when not obsessively reading research books on Regency-era Scotland, snacking on chocolate, or looking out the windows of her house and thinking about gardening. Her hobbies include sculpting, oil painting, playing badminton, and -- ok, ok, she doesn't have any hobbies, but if she did, she's sure they'd be something refined and fascinating.
Log In to see more information about Karen Hawkins
Log in or register now!
Series
Hurst Amulet | Duchess Diaries | Oxenburg Princes | Made to Marry
Books:
The Book Charmer, August 2019
Trade Size
Caught by the Scot, October 2017
Made to Marry #1
Mass Market Paperback
Twelve Kisses to Midnight, December 2016
The Oxenburg Princes Novella
e-Book
Mad for the Plaid, September 2016
The Oxenburg Princes #3
Paperback
The Princess Wore Plaid, April 2016
The Oxenburg Princes #2.5
e-Book
What Happens Under the Mistletoe, November 2015
Paperback
The Prince and I, September 2015
The Oxenburg Princes #2
Paperback
The Prince Who Loved Me, October 2014
The Oxenburg Princes #1
Paperback
An Encounter at Hyde Park, August 2014
Paperback
How To Entice An Enchantress, September 2013
Duchess Diaries #3
Paperback
How To Pursue A Princess, May 2013
Duchess Diaries #2
Paperback
Princess In Disguise, February 2013
Duchess Diaries #1.5
e-Book
How To Capture A Countess, September 2012
The Duchess Diaries
Paperback
The Taming Of A Scottish Princess, June 2012
Hurst Amulet #3
Paperback
A Most Dangerous Profession, October 2011
Hurst Amulet #2
Paperback
Scandal In Scotland, June 2011
Hurst Amulet #1
Paperback
Sleepless in Scotland, May 2011
Mass Market Paperback
The Laird Who Loved Me, May 2011
Mass Market Paperback
One Night in Scotland, December 2010
Hurst Amulet #1
Mass Market Paperback
Much Ado About Marriage, September 2010
MacLean prequel / Hurst Amulet
Mass Market Paperback
Lois Lane Tells All, April 2010
Mass Market Paperback
The Laird Who Loved Me, September 2009
MacLean Curse #5
Mass Market Paperback
Sleepless In Scotland, August 2009
MacLean Curse #4
Mass Market Paperback
Confessions of a Scoundrel, March 2009
Talisman Ring # 2
e-Book (reprint)
Talk of the Town, November 2008
Mass Market Paperback
To Catch a Highlander, February 2008
MacLean Curse #3
Mass Market Paperback
To Scotland, With Love, August 2007
MacLean Curse #2
Paperback
How to Abduct a Highland Lord, February 2007
MacLean Curse #1
Paperback
Her Officer and Gentleman, May 2006
Just Ask Reeves
Paperback
Her Master and Commander, February 2006
Just Ask Reeves
Paperback
Lady in Red, March 2005
Talisman Ring Series - Book 5
Paperback
And the Bride Wore Plaid, May 2004
Talisman Ring Series - Book 4
Paperback
Lady Whistledown Strikes Back, April 2004
Paperback
How to Treat a Lady, November 2003
Talisman Ring Series - Book 3
Paperback
Confessions of a Scoundrel, March 2003
Talisman Ring Series - Book 2
Paperback
The Further Observations of Lady Whistledown, February 2003
Paperback
Catherine and the Pirate, August 2002
Avon True Romance
Paperback
An Affair toRemember, July 2002
Talisman Ring Series - Book 1
Paperback
The Seduction of Sara, November 2001
Paperback
A Belated Bride, January 2001
Paperback
The Abduction of Julia, March 2000
Paperback