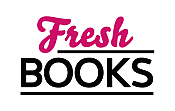 No fooling, it's April books!
Julie Miller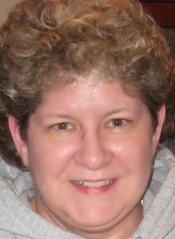 Blogging at Fresh Fiction
Julie Miller | Covers, Covers, Covers
June 22, 2009
Thank you to Sara Reyes and the gang at Fresh Fiction for inviting me to blog with them this month! I'm honored. Today, I Read More...
Born and raised in Missouri, Julie now lives in Nebraska. She attributes her passion for writing romance to the fairy tales she read growing up, and shyness. Her family encouraged her to write down all those feelings she couldn't express and she soon developed a love of the written word. Today, she gets continued support from her fellow members in PRW, her husband Scott, and son Ryne.
Inspired by the likes of Agatha Christie and Encyclopedia Brown, she believed the only thing better than a good mystery was a good romance. She decided to combine the two and began writing for Harlequin Intrigue in 1999. She loves writing gritty, action-packed, emotionally-compelling stories.
Series
Books:
Do-or-Die Bridesmaid, February 2019
e-Book
Dangerous Passions, March 2015
e-Book
Kansas City Cover-Up, March 2015
The Precinct: Cold Case
Paperback
Crossfire Christmas, November 2014
The Precinct
Paperback
Protecting Plain Jane, March 2011
Paperback
Pulling The Trigger, June 2009
Kenner County Crime Unit
Mass Market Paperback
Out Of Control, April 2009
0-60
Mass Market Paperback
Kansas City Christmas, November 2008
The Precinct: Brotherhood Of the Badge
Mass Market Paperback
Private S.W.A.T. Takeover, October 2008
The Precinct: Brotherhood Of The Badge
Mass Market Paperback
Armed And Devastating, July 2008
The Precinct: Brotherhood of the Badge
Mass Market Paperback
One Good Man, June 2008
Safe Haven
Paperback (reprint)
Protective Instincts, June 2008
The Precinct: Brotherhood of the Badge
Paperback
At Your Command, January 2008
Mass Market Paperback
Nine-Month Protector, September 2007
Mass Market Paperback
Up Against The Wall, August 2007
The Precinct: Vice Squad
Mass Market Paperback
Beast in the Tower, January 2007
Miniseries: He's a Mystery
Paperback
Baby Jane Doe, October 2006
Miniseries: The Precinct
Paperback
Basic Training, March 2006
Paperback
Search and Seizure, February 2006
Intrigue #898
Paperback
Cornered, September 2005
Paperback
Police Business, April 2005
Paperback