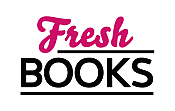 Summer Reads are HOT in July!
M.J. Rose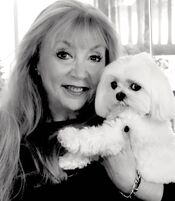 M. J. Rose has been featured in Oprah Magazine, the New York Times, Newsweek, Time, USA Today, The Boston Globe, the Today Show, and NPR radio. She has published eleven novels, and since 2005 has run the first marketing company for authors: Authorbuzz.com. She is the Keynote speaker for the upcoming South Carolina Writers Conference in the fall, and a founding board member of International Thriller Writers. She lives in CT.
She lives in Connecticut with Doug Scofield, a composer, and their very spoiled dog, Winka.
Series
Books:
Tiffany Blues, August 2018
Hardcover
The Library of Light and Shadow, May 2018
Trade Size
The Secret Language of Stones, July 2016
The Daughters of La Lune
Hardcover
The Witch of Painted Sorrows, March 2015
Hardcover
The Collector of Dying Breaths, April 2014
Hardcover
Seduction, May 2013
Hardcover
The Book of Lost Fragrances, March 2012
Reincarnationist
Hardcover
In Session, October 2011
e-Book
The Hypnotist, April 2011
Paperback
The Hypnotist, May 2010
The Reincarnationist, #3
Hardcover
The Memorist, April 2010
Paperback (reprint)
The Reincarnationist, March 2010
Mass Market Paperback
The Memorist, November 2008
Hardcover
The Reincarnationist, October 2008
Mass Market Paperback (reprint)
The Reincarnationist, September 2007
Hardcover
The Venus Fix, July 2006
Butterfield Institute #3
Paperback
Lying in Bed, June 2006
Trade Size
The Delilah Complex, January 2006
Butterfield Institute #2
Paperback
The Halo Effect, July 2005
Butterfield Institute #1
Trade Size
Sheet Music, May 2004
Paperback
Flesh Tones, May 2003
Trade Size
In Fidelity, January 2001
Trade Size
Lip Service, July 2000
Trade Size

Videos
Click Title to Play
The Reincarnationist