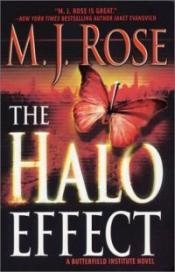 Purchase
Butterfield Institute #1
MIRA
July 2005
Featuring: Noah Jordan; Morgan Snow; Cleo Thane
352 pages
ISBN: 0778320804
Trade Size
Add to Wish List

As one of New York's top sex therapists, Dr. Morgan Snow sees everything from the abused to the depraved, from couples grappling with sexual boredom to twisted sociopaths with dark, erotic fetishes. And the Butterfield Institute is the sanctuary where she helps soothe and heal these battered souls.
Cleo Thane is one of those special patients Morgan connects to immediately. A high-priced prostitute, Cleo is remarkably sensitive and unscathed, a woman desperate to reconcile her successful professional life with her neglected personal one. And when she asks Morgan to read her unpublished tell-all book about her exclusive clientele, Morgan realizes that what she has in her hands could be explosive.
Then Cleo disappears.
Detective Noah Jordan is trying to stay one step ahead of a serial killer who has been targeting prostitutes, killing them with ritualistic precision. When a missing person's report is filed on Cleo Thane, Noah wonders if she, too, has fallen prey to the psycho's wrath. He approaches Dr. Morgan Snow for any insight on her patient, but Morgan refuses to breach patient confidentiality. Instead she begins her own investigation into Cleo's disappearance.
Certain that the answers lie in the manuscript that Cleo has entrusted her with, Morgan delves into the private confessions of a woman paid to act out the sexual fantasies of some of the city's most powerful men. But she is shocked by how much the intimate sexual details of another woman's life affect her own. Too late she realizes she's ventured into dangerous -- even deadly -- territory.
Comments
No comments posted.

Registered users may leave comments.
Log in or register now!