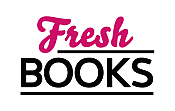 December brings fabulous reads!
Christopher Golden
CHRISTOPHER GOLDEN is the award-winning, bestselling author of such novels as Of Saints and Shadows, The Myth Hunters, The Boys Are Back in Town, and Strangewood. He has also written books for teens and young adults, including When Rose Wakes, Soulless, Poison Ink, and the upcoming The Secret Journeys of Jack London, co-authored with Tim lebbon. Golden and Lebbon are presently adapting the first novel in the series as a screenplay for Fox. In 2010, Ace Books is reprinting his groundbreaking Peter Octavian novel series, beginning with Of Saints and Shadows, and leading up to the publication of a brand new Octavian novel, Waking Nightmares, in 2011.
A lifelong fan of the "team-up," Golden frequently collaborates with other writers on books, comics, and scripts. He co-wrote the lavishly illustrated novel Baltimore, or, The Steadfast Tin Soldier and the Vampire with Mike Mignola. Their comic book series, Baltimore: The Plague Ships, begins in 2010. With Tim Lebbon, he has co-written four novels in the Hidden Cities series, the latest of which, The Shadow Men, hits in 2011. With Thomas E. Sniegoski, he is the co-author of the book series OutCast and The Menagerie, as well as comic book miniseries such as Talent, currently in development as a feature film. With Amber Benson, Golden co-created the online animated series Ghosts of Albion and co-wrote the book series of the same name.
As an editor, he has worked on the short story anthologies The New Dead and British Invasion, among others, and has also written and co-written comic books, video games, screenplays, and a network television pilot. The author is also known for his many media tie-in works, including novels, comics, and video games, in the worlds of Buffy the Vampire Slayer, Hellboy, Angel, and X-Men, among others.
Golden was born and raised in Massachusetts, where he still lives with his family. His original novels have been published in more than fourteen languages in countries around the world. Please visit him his website.
Series
Books:
Indigo, June 2017
Hardcover
Ararat, April 2017
Hardcover
Urban Allies, August 2016
Paperback
Seize The Night, October 2015
Paperback
Tin Men, July 2015
Paperback
Father Gaetano's Puppet Catechism, October 2013
Paperback
Four Summoner's Tales, September 2013
Paperback
Joe Golem And The Drowning City, April 2013
Paperback
Father Gaetano's Puppet Catechism, October 2012
Hardcover
Angel Omnibus, July 2011
Paperback
Baltimore Volume 1: The Plague Ships, June 2011
Hardcover
Waking Nightmares, April 2011
Peter Octavian
Paperback
Of Masques and Martyrs, December 2010
Shadow Saga #3
Mass Market Paperback
Angel Souls And Devil Hearts, October 2010
Paperback (reprint)
Soulless, November 2008
Paperback
The Lost Ones, March 2008
Trade Size
The Borderkind, January 2008
Mass Market Paperback
Baltimore,: Or, The Steadfast Tin Soldier and the Vampire, September 2007
Hardcover
Crashing Paradise, September 2007
Menagerie #4
Paperback
Stones Unturned, October 2006
Menagerie #3
Mass Market Paperback
The Myth Hunters, January 2006
Veil, Book 1
Trade Size
The Tears of the Furies, June 2005
The Menagerie #2
Paperback
Wildwood Road, April 2005
Trade Size
The Nimble Man, October 2004
The Menagerie #1
Paperback
The Gathering Dark, June 2003
Shadows Saga #4
Paperback
Angel Souls and Devil Hearts, November 1998
Shadow Saga #2
Paperback
Of Saints and Shadows, October 1998
Shadow Saga #1
Paperback