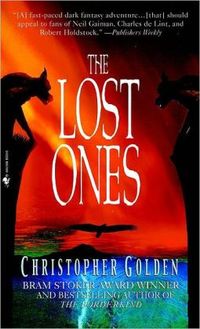 Purchase
Spectra
March 2008
On Sale: March 1, 2008
ISBN: 0553383280
EAN: 9780553383287
Trade Size
Add to Wish List

Bestselling author Christopher Golden brings his epic, innovative trilogy, the Veil, to an astonishing conclusion as the mythic realm of heroes and monsters becomes the site of humanity's last—and greatest—showdown.
In the world of the legendary, every myth and folktale is real. That is what Oliver Bascombe learned on the other side of the Veil, where humanity's legends have hidden away for centuries. But even legends have legends, and Oliver has learned of a prophecy that many believe he and his sister, Collette, have come to the Two Kingdoms to fulfill. Before they can discover the truth, the Bascombe siblings must help to stop an apocalyptic war that threatens to destroy the Two Kingdoms, unravel a conspiracy, and prevent a powerful sorcerer from severing the world of humans from the realm of the legendary forever.
But first Oliver will have to plot an escape from an impregnable palace dungeon where he and his allies have been imprisoned . . . for regicide.
As old heroes and friends ally themselves for one last battle, even older enemies stand arrayed against them. Is humanity ready to face its legends head-on? For Oliver Bascombe, the price may be dearer than even he could ever imagine.
Comments
No comments posted.

Registered users may leave comments.
Log in or register now!