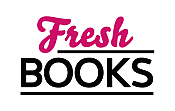 Hot romance, blistering suspense in July
Carolyn Hart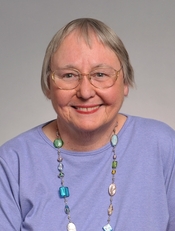 Photo Credit: LifeTouch

Blogging at Fresh Fiction
One Book at a Time by Carolyn Hart
May 30, 2013
I agree with the Zen tenet of being in the moment. We can't change the past or foresee the future. What we have is Read More...
Carolyn Hart | What Is It About Cats?
November 10, 2012
In my new suspense novel - WHAT THE CAT SAW - Nela Farley comes to a small Read More...
Carolyn Hart is the author of 40 novels. She writes two series. The Death on Demand series is set on a South Carolina sea island in a mystery bookstore and features Annie and Max Darling. Retired newspaperwoman Henrietta O'Dwyyer Collins appears in the Henrie O series. Hart's books have won the Agatha three times for Best Mystery Novel and been nominated nine times. A new series will launch in 2008. The late Bailey Ruth Raeburn, a redheaded ghost, returns to earth to help someone in trouble in Ghost at Work. Hart is a past president of Sisters in Crime and lives in Oklahoma City, OK, with her husband Phil.
Interviews for Carolyn Hart
Interview with Carolyn Hart
November 23, 2009
Books:
Dead, White, And Blue, May 2014
Death on Demand
Paperback
Cry in the Night, December 2013
Paperback
Ghost Gone Wild, October 2013
A Bailey Ruth Ghost Novel
Hardcover
Dead, White, And Blue, May 2013
Death on Demand
Hardcover
Skulduggery, November 2012
Paperback (reprint)
What The Cat Saw, October 2012
Hardcover
Dead By Midnight, April 2012
Paperback
Death Comes Silently, April 2012
Hardcover
Rendezvous In Veracruz, February 2012
Paperback
Ghost In Trouble, November 2011
Ruth Bailey #3
Paperback (reprint)
Escape From Paris, October 2011
Hardcover (reprint)
Escape From Paris, October 2011
Trade Size (reprint)
Laughed 'Til He Died, April 2011
Death on Demand Mysteries
Paperback
Crimes by Moonlight, April 2011
Mystery Writers of America presents...
Trade Size (reprint)
Dead by Midnight, April 2011
Hardcover
Merry, Merry Ghost, November 2010
Bailey Ruth Raeburn #2
Mass Market Paperback (reprint)
Ghost In Trouble, October 2010
Bailey Ruth Mystery #3
Hardcover
Dare To Die, April 2010
Death on Demand #19
Mass Market Paperback (reprint)
Laughed 'Til He Died, April 2010
Death On Demand #20
Hardcover
Ghost at Work, November 2009
Bailey Ruth Mystery #1
Mass Market Paperback
Merry, Merry Ghost, November 2009
Bailey Ruth Raeburn #2
Hardcover
Death Walked In, April 2009
Death On Demand #18
Mass Market Paperback
Dare To Die, April 2009
Death On Demand #19
Hardcover
Ghost At Work, November 2008
Bailey Ruth Raeburn #1
Hardcover
Death Walked In, April 2008
Death On Demand #18
Hardcover
Set Sail For Murder, April 2008
Paperback (reprint)
Dead Days of Summer, April 2007
Death on Demand #17
Mass Market Paperback
Set Sail for Murder, April 2007
Henrie O Mystery Series, #7
Hardcover
Death ofo the Party, March 2006
Death on Demand Mystery
Paperback (reprint)
Dead Days of Summer, March 2006
Death on Demand #17
Hardcover
Murder Walks the Plank, March 2005
Death on Demand #15
Paperback (reprint)
Death of the Party, March 2005
Death On Demand #16
Hardcover
Letter from Home, October 2004
Paperback
Design for Murder, May 2004
Death on Demand Mystery Series, #2
Hardcover (reprint)
Engaged to Die, January 2004
Death on Demand #14
Paperback (reprint)
Motherhood Is Murder, March 2003
Paperback
April Fool Dead, February 2003
Death on Demand #13
Paperback (reprint)
Resort to Murder, March 2002
Henrie O Mystery Series, #6
Paperback
Sugarplum Dead, October 2001
Death on Demand #12
Paperback (reprint)
White Elephant Dead, September 2000
Death on Demand #11
Paperback
Death on the River Walk, February 2000
Henrie O Mystery Series, #5
Paperback
Yankee Doodle Dead, August 1999
Death on Demand #10
Paperback
Death in Lovers' Lane, April 1998
Henrie O Mystery Series, #3
Paperback
Mint Julep Murder, September 1996
Death On Demand #9
Mass Market Paperback
Southern Ghost, July 1993
Death On Demand #8
Mass Market Paperback
Death On Demand, December 1992
Death On Demand #1
Hardcover
The Christie Caper, April 1992
Death On Demand #7
Mass Market Paperback
Deadly Valentine, January 1991
Death On Demand #6
Mass Market Paperback
A Little Class On Murder, November 1989
Death On Demand #5
Mass Market Paperback
Honeymoon With Murder, December 1988
Death On Demand #4
Mass Market Paperback
Something Wicked, May 1988
Death On Demand #3
Mass Market Paperback
Design For Murder, January 1988
Death On Demand #2
Mass Market Paperback