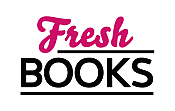 Spring flowers, great May books to enjoy!
Lois Greiman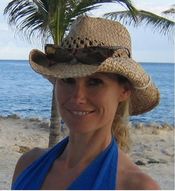 Blogging at Fresh Fiction
Lois Greiman | Born to Write
March 8, 2016
Sometimes it takes an individual a while to figure out what she's supposed to be doing with her life. But if she's really Read More...
Lois Greiman | FINDING HOME
January 13, 2013
I've been writing books for about a thousand years now: historical romance, mysteries, romantic comedies, but right now I'm trying something new. Read More...
Lois Greiman | Who's Your Hero?
October 28, 2010
Every romance reader knows that a hero can make or break a book. Being the author of more than 25 novels I've had a Read More...
Lois Greiman - Fantasy Freebies!
October 30, 2007
Hey, I have a new Christina McMullen UN-mystery (Unmanned) coming out at the end of the month, so…in honor of Christina and her Read More...
Lois Greiman was born on a cattle ranch in central North Dakota where she learned to ride and spit with the best of them. After graduating from high school, she moved to Minnesota to train and show Arabian horses.
She sold her first novel in 1992 and has published more than forty titles since then, including romantic comedy, historical romance, children's stories, and her fun-loving Christina McMullen mysteries. A two-time Rita finalist, she has won such prestigious honors as Romantic Times Storyteller Of The Year, MFW's Rising Star, RT's Love and Laughter, the Toby Bromberg for most humorous mystery, and the LaVyrle Spencer Award. Her heroes have received K.I.S.S. recognition numerous times and her books have been seen regularly among the industry's Top Picks!
With more than two million books printed worldwide, Ms. Greiman currently lives on the Minnesota tundra with her family, some of whom are human. In her spare time she likes to ride some of her more hirsute companions in high speed events such as barrel racing and long distance endurance rides.
Series
Hope Springs | Home in the Hills Series | Chrissy McMullen
Books:
Unhinged, February 2017
Hardcover
Unleashed, July 2016
Chrissy McMullen #8
e-Book
Hearth Song, February 2016
Home in the Hills #2
Paperback
Hearth Stone, March 2015
Home in the Hills Series #1
Paperback
Uncorked, January 2014
Christina McMullen #7
Paperback (reprint)
Finally Home, November 2013
Hope Springs #3
Paperback
Mixing Magic, October 2013
Paperback
Home Fires, June 2013
Paperback
Finding Home, December 2012
Hope Springs #1
Trade Size
The Gambler, December 2012
e-Book (reprint)
My Desperado, November 2012
e-Book (reprint)
Highland Wolf, November 2012
e-Book (reprint)
Highland Flame, October 2012
e-Book (reprint)
Highland Jewel, August 2012
e-Book (reprint)
Highland Enchantment, June 2012
Highland Brides #3
e-Book (reprint)
Highland Scoundrel, May 2012
Highland Brides #2
e-Book (reprint)
The Lady and the Knight, April 2012
Highland Brides #1
e-Book (reprint)
Uncorked, January 2012
Chrissy McMullen #7
e-Book
An Accidental Seduction, October 2010
Paperback
Not One Clue, May 2010
Chrissy McMullen #6
Paperback
Charming The Devil, February 2010
Witches of MayFair
Mass Market Paperback
Faeries Gone Wild, June 2009
Mass Market Paperback
One Hot Mess, April 2009
Chrissy McMullen #5
Mass Market Paperback
Seduced By Your Spell, March 2009
Witches of Mayfair #2
Mass Market Paperback
Under Your Spell, June 2008
Witches of Mayfair #1
Paperback
Unmanned, November 2007
Chrissy McMullen #4
Mass Market Paperback
Bewitching the Highlander, August 2007
Men of the Mist
Paperback
Unscrewed, February 2007
Chrissy McMullen #3
Paperback
Tempting the Wolf, August 2006
Men of the Mist
Paperback
Unplugged, March 2006
Chrissy McMullen #2
Paperback
Taming the Barbarian, August 2005
Paperback
Unzipped, June 2005
Chrissy McMullen #1
Paperback
Seducing A Princess, January 2005
Paperback
The Princess Masquerade, March 2004
Paperback