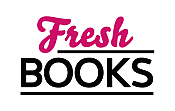 Hot romance, blistering suspense in July
Lori Wilde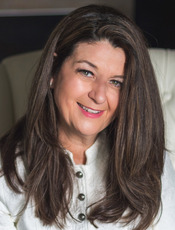 Fresh, fun, sexy, Lori Wilde
Blogs:
MySpace: Lori Wilde
@LoriWilde
Lori Wilde on Facebook

E-mail me when Lori Wilde releases a new book.
Blogging at Fresh Fiction
Lori Wilde | The Christmas Cookie Collection with Free Recipe
October 29, 2013
Believe it or not, Christmas is breathing down our necks and I have the good fortune to be writing a Christmas story right now. It Read More...
Lori Wilde | Which Contemporay Romance Author Best Matches You?
June 25, 2013
I'm on blog tour this month and I've written ten blog already and well, I was running out of ideas. Searching for something Read More...
Lori Wilde | A New Series, Martini Dares
August 27, 2007
I have a book coming out in September, called My Secret Life from Harlequin Blaze Read More...
Dear Reader
On the four-poster bed I share with my husband in a cottage outside of a small town in Texas, rests the double wedding ring quilt my grandmother made me for a marriage that didn't last. The husband I have now—the one I've come to think of as the real husband—never knew my grandmother, but he sure admires her quilt.
"Look at the stitches," he says, "so small and neat. Your grandmother was a precise woman."
He is right, but I can't figure out how he knows this.
"It's in the care she took." He runs a hand over the pattern, nods. "She loved you very much."
See, my husband can sew, but I can't. He can tell by looking at her quilt all the work that went into it. Me on the other, I'm hopeless when it comes to needles and thread. I've tried, but the deal is, I'm not a precise woman. My mind wanders and daydreams crowd in. I get bored with all the measuring and straight cutting required. Restlessness grabs hold of me. Creativity tells me to try something wild. Reckless, I follow my impulses and my sewing projects are always huge disasters.
As a high school freshmen, I took home economics because it was required for girls in the rural community where I was grew up. I enjoyed the cooking part and learned how to make biscuits from scratch. But the sewing portion of the class was a nightmare. We had to make a pantsuit. My mother, knowing what a disaster I was with a sewing machine bought me cheap, vomit colored double-knit material for my project. So right away, I was not into that pantsuit.
I'll spare you the details of how I had to repeatedly let the thing out and take it back in again because I couldn't measure or cut straight. Just suffice it to know that on the day when we finished our projects, the teacher announced, "Tomorrow, all of you must wear your pantsuit to school, except for Lori. She's excused."
Hey don't laugh! If it hadn't been for my ability to bake a superior biscuit, I would have failed Home Ec.
Both my grandmother and my mother were excellent seamstresses, but I didn't inherit that gene. I was more like my dad, madly in love with books and the written word. Although, I found it fascinating to watch Mama and Gammie take a piece of fabric and turn it into a dress.
What particularly charmed me was the quilting. My grandfather had made my grandmother a wooden quilting frame that he suspended from the living room ceiling with an arrangement of pulleys and chains. When my grandmother was ready to work, she'd lower the frame, pull up a chair and get to working sewing by hand. When she was done, she'd raise it back up to the ceiling.
I loved the feel of her quilts. Running my hand over the different textures of the materials—cotton, flannel, muslin. I loved the accessories. The shiny needles, the silver thimbles, the colorful threads. Gammie designed her quilts with the dedication and intensity of an artist. But at heart, she was a practical farm wife. Ultimately, her quilts were for warmth and comfort, not works of art.
But art they were.
When Gammie started a quilt, she dove into it with her heart and soul. She'd spend hour upon hour bent over the frame, her fingers nimbly pulling the thread through. She'd work ten or twelve hours a day for three or four weeks to finish a quilt. I thought it was the way everyone made a quilt. Later I learned most people employ a sewing machine and take their time with it. But once my Gammie started a quilt, she was on a mission until it was complete.
My grandmother also made her own soap and candles. She taught me that a bar of lye soap wrapped in panty hose and tied around the base of a peach tree would get rid of peach bores more effectively than any commercial grade chemical. She showed me how to kill, dress and cut up a chicken. A skill I've never used now that I raise chickens of my own.
I grew up hungering for store bought things. I was the oldest of five kids and my parents were schoolteachers. Not a lot of extra money in our household. My mother not only held a fulltime job, she grew her own food in our garden, made our clothes—even underwear, blue jeans and coats, and she went to school during the summers to get a her master's degree. She could crochet and embroidery and she decorated the house with a brilliant talent, in a folksy, yet elegant style.
Honestly, I don't know how she did it. She called gardening and sewing her "therapy" and said Gammie had been the one to teach her that hard work was an end unto itself. My mother was also an artist, but that dream got buried with the demands of mothering five kids. When she was younger she sculpted, painted, and designed jewelry. Once we kids were out of the house, she started making porcelein dolls. It's kind of creepy to open a drawer in her house and find see dismembered arms and legs and eyeballs staring up at you.
The only craft my mother and Gammie had not perfected was knitting. In our neck of the woods people crocheted instead. So when I came up with the idea for my first book with Avon, The Sweethearts' Knitting Club, I couldn't go to mom for help with the research.
"Why don't we take a knitting class together," she suggested.
And so we did. Turns out knitting is the one craft I can do that mom just doesn't take to.
I inherited none of my mother's artistic skills, but this grounding in crafts stuck with me and now, I've had the wonderful good fortune to land with a publisher who encourages me to write what I know. About small towns filled with interesting people. About groups of women who get together to support and nurture each other. About knitting and quilting, cooking and gardening. About mending lives and mending hearts. I'm so blessed to have this opportunity to bring whimsical, homespun stories to my readers.
As I write this, my husband picks up the afghan I just finished knitting. He skims his hand over it. Shakes his head. "It runs in the family," he says.
"What?" I'm surprised. Neither my mother or my grandmother knitted.
"The precision." He leans over to kiss my cheek. "The caring. The love."
And that's when I realize what crafting is all about.
The love.
* * *
Lori Wilde is the New York Times and USA Today bestselling author of over 60 romance novels. She is a two-time RITA award nominee, a four time Romantic Times Reviewers' Choice nominee and has won numerous other awards. She earned a bachelor's degree in nursing from Texas Christian University and holds a certificate in forensics. She also volunteers for a domestic abuse shelter as a first responder. An animal lover, Lori is owned by several pets, and lives in Texas with her husband, Bill.
Interviews for Lori Wilde
Interview with Lori Wilde
December 1, 2009
Books:
Love With A Perfect Cowboy, June 2014
Cupid Texas #4
Paperback
The Valentine's Day Disaster, March 2014
Paperback
Somebody to Love, January 2014
Cupid, Texas
Mass Market Paperback
The Christmas Cookie Collection, November 2013
Mass Market Paperback
All Out of Love, July 2013
A Cupid, Texas Novel
Mass Market Paperback
Love at First Sight, June 2013
A Cupid, Texas Novel
Mass Market Paperback
One True Love, May 2013
e-Book
Night Driving, February 2013
Stop the Wedding!
Paperback
Happily Ever After, January 2013
Wedding Veil Wishes
Paperback
All I Want For Christmas..., December 2012
Mass Market Paperback
A Cowboy for Christmas, October 2012
A Jubilee, Texas Novel
Paperback
The Cowboy And The Princess, August 2012
Jubilee, Texas #2
Paperback
The Cowboy Takes a Bride, April 2012
Jubilee, Texas #1
Mass Market Paperback
Born Ready, January 2012
Uniformly Hot
Paperback
Raylene, December 2011
The Christmas Cookie Chronicles #2
e-Book
Intoxicating, November 2011
Paperback
Carrie, November 2011
The Christmas Cookie Chronicles #1
e-Book
The First Love Cookie Club, August 2011
Trade Size
By Invitation Only, July 2011
Paperback
High Stakes Seduction, April 2011
Uniformly Hot!
Paperback
The Welcome Home Garden Club, April 2011
Twilight, Texas #4
Mass Market Paperback
The First Love Cookie Club, November 2010
Paperback
Sweet Surrender, September 2010
Encounters
Mass Market Paperback
The True Love Quilting Club, April 2010
Mass Market Paperback
His Final Seduction, January 2010
Mass Market Paperback
The Sweethearts' Knitting Club, December 2009
Mass Market Paperback
Zero Control, November 2009
Paperback
Sand, Sun...Seduction!, July 2009
Mass Market Paperback (reprint)
The Right Stuff, April 2009
Uniformly Hot!
Mass Market Paperback
All Of Me, April 2009
Wedding Veil Wishes #4
Mass Market Paperback
Addicted to Love, October 2008
Wedding Veil Wishes #3
Mass Market Paperback
Lethal Exposure, October 2008
Perfect Anatomy
Mass Market Paperback
Secret Seduction, August 2008
Perfect Anatomy
Mass Market Paperback
Crossing The Line, June 2008
Perfect Anatomy
Paperback
Once Smitten, Twice Shy, January 2008
Wedding Veil Wishes
Mass Market Paperback
My Secret Life, September 2007
The Martini Dares
Mass Market Paperback
There Goes the Bride, March 2007
Wedding Veil Wishes #1
Paperback
Real Men Do It Better, February 2007
Trade Size
Some like It Hot, November 2006
Hotel Marchand Series - Book 6
Paperback
Destiny's Hand, June 2006
Miniseries: The White Star - Book 6
Paperback
You Only Love Twice, March 2006
Paperback
Angels and Outlaws, January 2006
Harlequin Blaze 230
Paperback
Saving Allegheny Green, September 2005
Paperback
Mission: Irresistible, May 2005
Paperback
Shockingly Sensual, March 2005
Paperback
Racing against the Clock, October 2004
Paperback
Gotta Have It, September 2004
Paperback
Charmed and Dangerous, June 2004
Paperback
As You like It, February 2004
Paperback
Packed with Pleasure, October 2003
Paperback
License to Thrill, September 2003
Paperback