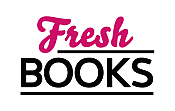 Great March books to "roar" about!
Lynsay Sands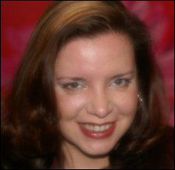 Blogging at Fresh Fiction
Lynsay Sands | Favorite Recipes to Tame the Hunger
February 26, 2015
THE IMMORTAL WHO LOVED ME (Argeneau Vampire book #21) brings new Read More...
Lynsay Sands | Ten Years of Argeneaus
September 24, 2013
It's hard to believe but ten years ago, the first Argeneau vampire made his appearance. If you've missed any, they are all available Read More...
Lynsay Sands | Boxing Day
December 28, 2007
Right about now you must all be breathing a heavy sigh of relief that Christmas is over and life for the most part--well other Read More...
Lynsay Sands has been writing since she was a child. She has a degree in psychology, enjoys reading both horror and romance, and believes a sense of humor can "see you through nearly anything."
Interviews for Lynsay Sands
Interview with Lynsay Sands
Runaway Vampire
February 25, 2016
Series
Night Huntress | Argeneau Vampires | Rogue Hunter
Books:
Bliss, August 2017
Mass Market Paperback
Immortal Unchained, April 2017
Argeneau #25
Paperback
Falling for the Highlander, February 2017
Mass Market Paperback
Immortal Nights, October 2016
Argeneau #24
Mass Market Paperback
Lady Pirate, July 2016
Paperback (reprint)
Runaway Vampire, March 2016
Argeneau Vampires #23
Paperback
Always, December 2015
Paperback
About a Vampire, September 2015
Argeneau #22
Paperback
The Highlander Takes a Bride, August 2015
Paperback
The Immortal Who Loved Me, March 2015
Argeneau Vampire #21
Paperback
The Loving Daylights, January 2015
Paperback
To Marry a Scottish Laird, July 2014
Paperback
Vampire Most Wanted, February 2014
An Argeneau Novel #20
Paperback
One Lucky Vampire, October 2013
Argeneau #19
Paperback
An English Bride in Scotland, July 2013
Mass Market Paperback
Immortal Ever After, March 2013
Argeneau #18
Paperback
The Key, December 2012
Paperback
The Bite Before Christmas, November 2012

Paperback
The Lady Is A Vamp, August 2012
Argeneau Vampires #17
Paperback
Under A Vampire Moon, May 2012
Argeneau #16
Mass Market Paperback
The Husband Hunt, March 2012
Madison Sisters # 3
Mass Market Paperback
The Bite Before Christmas, November 2011
Argeneau Vampires / Night Huntress
Hardcover
The Deed, September 2011
Mass Market Paperback (reprint)
The Reluctant Vampire, June 2011
Argeneau #15
Mass Market Paperback
The Chase, May 2011
Mass Market Paperback (reprint)
What She Wants, May 2011
Mass Market Paperback
The Brat, May 2011
Paperback (reprint)
The Perfect Wife, May 2011
Mass Market Paperback
The Loving Daylights, May 2011
e-Book (reprint)
The Heiress, March 2011
Madison Sisters #2
Mass Market Paperback
The Countess, February 2011
Madison Sisters #1
Mass Market Paperback
Hungry for You, December 2010
Argeneau #14
Mass Market Paperback
Born to Bite, September 2010
Argeneau # 13
Mass Market Paperback
Tall, Dark & Hungry, July 2010
Argeneau Vampires #4
Mass Market Paperback (reprint)
Single White Vampire, June 2010
Argeneau Vampires #3
Paperback (reprint)
The Hellion and the Highlander, March 2010
Highland trilogy #3
Mass Market Paperback
Taming the Highland Bride, February 2010
Highland trilogy #2
Mass Market Paperback
Bitten by Cupid, January 2010
Argeneau
Mass Market Paperback
Tall, Dark & Hungry, January 2010
Argeneau # 4
Mass Market Paperback (reprint)
The Renegade Hunter, October 2009
Argeneau # 12, Rogue Hunter # 3
Mass Market Paperback
The Immortal Hunter, April 2009
Argeneau # 11, Rogue Hunter # 2
Mass Market Paperback
Love Bites, March 2009
Argeneau #2
Paperback (reprint)
Devil of the Highlands, February 2009
Highland trilogy #1
Paperback
The Rogue Hunter, October 2008
Argeneau # 10, Rogue Hunter # 1
Mass Market Paperback
Eternal Lover, April 2008
Trade Size
Vampire, Interrupted, March 2008
Argeneau Vampires #9
Mass Market Paperback
Vampires Are Forever, February 2008
Argeneau Vampires #8
Mass Market Paperback
The Accidental Vampire, January 2008
Argeneau Vampires #7
Mass Market Paperback
Holidays Are Hell, November 2007
Mass Market Paperback
Highland Thirst, September 2007
Paperback
My Immortal Highlander, September 2007
Paperback
The Brat, May 2007
Mass Market Paperback
Bite Me If You Can, February 2007
Argeneau Vampires #6
Paperback
The Switch, February 2007
Paperback (reprint)
My Immortal Highlander, September 2006
Trade Size
Love is Blind, August 2006
Paperback
A Bite to Remember, July 2006
Argeneau Vampires #5
Paperback
Mistletoe & Magic, June 2006
Paperback (reprint)
Dates From Hell, April 2006
Paperback
A Quick Bite, November 2005
Argeneau Vampires #1
Paperback
The Perfect Wife, October 2005
Paperback
Eternal Highlander, September 2005
Paperback (reprint)
The Deed, December 2004
Paperback
The Chase, November 2004
Paperback
His Immortal Embrace, September 2004
Paperback
Tall, Dark & Hungry, July 2004
Argeneau Vampires #4
Paperback
Love Bites, January 2004
Argeneau Vampires #2
Paperback
Wish List, September 2003
Paperback (reprint)
The Loving Daylights, April 2003
Paperback
What She Wants, September 2002
Paperback
A Mother's Way Romance, March 2002
Paperback
The Reluctant Reformer, February 2002
Paperback
Bliss, September 2001
Paperback
Lady Pirate, January 2001
Paperback
Always, July 2000
Paperback
Sweet Revenge, February 2000
Paperback
Five Gold Rings, October 1999
Paperback
The Key, February 1999
Paperback

Videos
Click Title to Play
Born to Bite