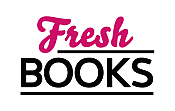 Summer Reads are HOT in July!
Julie Garwood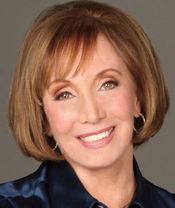 Born and raised in Kansas City, Missouri, Julie Garwood attributes much of her success to growing up in a large family of Irish heritage. "The Irish are great storytellers who relish getting all the details and nuances of every situation. Add in the fact that I was the sixth of seven children. Early in life I learned that self-expression had to be forceful, imaginative and quick," says Ms. Garwood.
Ms. Garwood began her writing career when the youngest of her three children entered school. After the publication of two young adult books, she turned her talents to historical fiction. Her first novel, Gentle Warrior, was published by Pocket Books in 1985 -- there have been 19 novels since then. Her name appears regularly on the bestseller lists of every major publication in the country, including The New York Times, The Wall Street Journal, USA Today, The Washington Post, the Los Angeles Times and Publishers Weekly. The popularity of her books expands with each new publication, and she is now read and enjoyed in many languages around the world.
Julie Garwood writes "...gripping escapism of the tallest order" (Kirkus Reviews). Whether the setting be medieval Scotland, Regency England, frontier Montana, or contemporary America, her themes are consistent: family, loyalty and honor. USA Today says, "...it's those timely subjects set against a timeless background that attract so many modern readers."
Ms. Garwood lives in Leawood, Kansas and is currently working on her next novel. When her schedule allows time away from family and career, she devotes her efforts to promoting literacy, and especially enjoys sharing her love of reading with student groups.
Series
Buchanan/FBI | Highland Lairds
Books:
Wired, July 2018
Mass Market Paperback
Wired, July 2017
Buchanan / FBI
Hardcover
One Pink Rose, May 2016
e-Book (reprint)
Fast Track, July 2015
Buchanan / FBI
Mass Market Paperback (reprint)
Fast Track, August 2014
Buchanan/FBI series #12
Hardcover
Hotshot, August 2013
Buchanan / FBI #11
Hardcover
Sweet Talk, June 2013
Mass Market Paperback (reprint)
Sweet Talk, August 2012
Buchanan / FBI
Hardcover
The Ideal Man, August 2011
Buchanan / FBI
Hardcover
Sizzle, February 2010
Buchanan-Renard #8
Mass Market Paperback (reprint)
Sizzle, January 2010
Buchanan / FBI #8
Hardcover
Fire and Ice, January 2010
Mass Market Paperback (reprint)
Fire And Ice, January 2009
Buchanan / FBI #7
Hardcover
Shadow Music, January 2008
Highland Lairds #3
Hardcover
Shadow Dance, October 2007
Mass Market Paperback (reprint)
Shadow Dance, January 2007
Buchanan / FBI
Hardcover
Slow Burn, December 2006
Paperback (reprint)
Slow Burn, August 2005
Buchanan / FBI
Hardcover
Murder List, August 2004
Buchanan / FBI
Hardcover
Ranson, July 2003
Paperback (reprint)
Killjoy, July 2003
Buchanan / FBI #3
Paperback (reprint)
Heartbreaker, July 2003
Buchanan / FBI
Paperback (reprint)
Mercy, July 2002
Buchanan / FBI #2
Paperback (reprint)
Ransom, November 1999
Mass Market Paperback
Come The Spring, October 1998
Clayborne Brothers
Mass Market Paperback (reprint)
The Clayborne Brides: One Pink Rose, One White Rose, One Red Rose, August 1998
Clayborne Brothers
Mass Market Paperback (reprint)
The Wedding, April 1997
Mass Market Paperback
For The Roses, February 1996
Clayborne Brothers #1
Mass Market Paperback
Prince Charming, February 1995
Mass Market Paperback
Saving Grace, March 1994
Mass Market Paperback
Castles, July 1993
Mass Market Paperback
The Secret, May 1992
Mass Market Paperback
The Prize, August 1991
Mass Market Paperback
Honor's Splendour, May 1991
Mass Market Paperback
The Lion's Lady, March 1991
Mass Market Paperback
The Bride, February 1991
Mass Market Paperback
The Gift, January 1991
Mass Market Paperback
Rebellious Desire, January 1991
Mass Market Paperback
Gentle Warrior, December 1990
Mass Market Paperback (reprint)
Guardian Angel, May 1990
Mass Market Paperback (reprint)

Videos
Click Title to Play
Fire And Ice