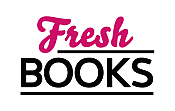 No fooling, it's April books!
Linda Lael Miller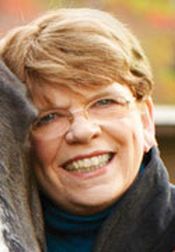 Blogging at Fresh Fiction
Linda Lael Miller | Scholarships for Women
August 22, 2012
Linda Lael Miller Scholarships for Women program is open. The 2012 program is now accepting Read More...
Linda Lael Miller | Do you prefer Slade or Hutch?
May 31, 2012
Well, heck, that's a hard one, because I'm crazy about both of them. Slade is the strong, silent type, physically patterned after Read More...
Linda Lael Miller | Growing Up Western
December 3, 2007
I grew up in a little town in northeastern Washington state, a place called Northport. My dad was, really and truly, the town marshal. I Read More...
Each morning shortly after the sun rises over Spokane, Washington, New York Times bestselling author Linda Lael Miller pulls on her cowboy boots and heads for the stables for a few quiet moments with her horses before she settles in to write her pages for the day.
As the daughter of a town marshal, Linda has come home to the western lifestyle that gave birth to one of today's most successful authors. The self-confessed barn goddess left Washington years ago and pursued her wanderlust, living in Arizona and London and traveling the world. Now the author of more than 100 novels, the "First Lady of the West" is glad to be back home, writing contemporary and historical stories that have earned her awards and placements on all the national bestsellers lists.
Linda traces the birth of her writing career to the day when a Northport teacher told her that the stories she was writing were good, that she just might have a future in writing. Later, when she decided to write novels, she endured her share of rejection before she sold FLETCHER'S WOMAN in 1983 to Pocket Books. Since then, Linda has successfully published historicals, contemporaries, paranormals, and thrillers before coming home, in a literal sense, and concentrating on novels with a Western flavor. For her devotion to her craft, the Romance Writers of America awarded her their prestigious Nora Roberts Lifetime Achievement Award in 2007.
Interviews for Linda Lael Miller
Linda Lael Miller | The Women and Men of Bliss County
The Marriage Season
June 3, 2015
Series
Long Island Coven | Parable, Montana | Brides of Bliss County | Carsons of Mustang Creek
Books:
Forever and a Day, August 2019
Mass Market Paperback
Big Sky Wedding, June 2019
Mass Market Paperback
The Yankee Widow, May 2019
Hardcover
Cowboy Homecoming, April 2019
The Parable Series
Mass Market Paperback
A Snow Country Christmas, October 2018
Carsons of Mustang Creek #4
Mass Market Paperback (reprint)
Big Sky River, September 2018
Mass Market Paperback (reprint)
The Wager, August 2018
Mass Market Paperback
Cowboy Ever After, June 2018
The Parable Series
Mass Market Paperback
Cowboy Country, January 2018
Mass Market Paperback
When I'm with You, October 2017
Mass Market Paperback (reprint)
A Snow Country Christmas, October 2017
Carsons of Mustang Creek #4
Hardcover
Together, August 2017
Mass Market Paperback (reprint)
Part of the Bargain, July 2017
Mass Market Paperback
Forever a Hero, April 2017
Carsons of Mustang Creek
Mass Market Paperback
Heart of a Cowboy, February 2017
Mass Market Paperback
Arizona Heat, January 2017
Mojo Sheepshanks
Mass Market Paperback
The 24 Days of Christmas, November 2016
e-Book (reprint)
Always a Cowboy, September 2016
Carsons of Mustang Creek
Paperback
At Home in Stone Creek, June 2016
Mass Market Paperback
Once a Rancher, April 2016
Carsons of Mustang Creek #1
Paperback
The McKettrick Way, March 2016
Mountain Sheriff
Mass Market Paperback (reprint)
The Cowboy Way, February 2016
Paperback
Christmas in Mustang Creek, October 2015
Brides of Bliss County #4
Paperback
The Marriage Season, June 2015
Brides of Bliss County #3
Paperback
Sweet Talk Boxed Set, May 2015
e-Book
The Marriage Charm, February 2015
The Brides of Bliss County #2
Paperback
Snowflakes on the Sea, November 2014
Paperback
Mixed Messages, November 2014
Paperback (reprint)
McKettricks of Texas: Tate, October 2014
McKettricks #11
Paperback (reprint)
The Marriage Pact, June 2014
Brides of Bliss County #1
Paperback
Big Sky Secrets, January 2014
Parable, Montana #6
Paperback
Memory's Embrace, January 2014
Paperback (reprint)
Big Sky Wedding, September 2013
Parable, Montana
Paperback
A Proposal for Christmas, September 2013
Hardcover
Big Sky Summer, June 2013
Parable, Montana #4
Paperback
He's the One, June 2013
Paperback
Sun, Sand, Sex, May 2013
Paperback (reprint)
Daring Moves, April 2013
e-Book (reprint)
Big Sky River, January 2013
Parable, Montana #3
Paperback
An Outlaw's Christmas, October 2012
Hardcover
Big Sky Mountain, August 2012
Parable, Montana #2
Paperback
Big Sky Country, June 2012
Parable, Montana #1
Paperback
A Lawman's Christmas, October 2011
Hardcover
The Creed Legacy, July 2011
Creed #3
Paperback
Creed's Honor, June 2011
Creed #2
Paperback
Ragged Rainbows, May 2011
Paperback (reprint)
A Creed In Stone Creek, March 2011
Creed Cowboys #1
Mass Market Paperback
The McKettrick Legend, January 2011
Paperback (reprint)
Mckettrick's Choice, December 2010
Paperback
The Christmas Brides, November 2010
A McKettrick Christmas\A Creed Country Christmas
Paperback (reprint)
Willow, October 2010
Paperback (reprint)
McKettricks Of Texas: Austin, July 2010
McKenttricks
Mass Market Paperback
McKettrick's Pride, June 2010
McKettricks #2
Mass Market Paperback (reprint)
McKettricks Of Texas: Garrett, June 2010
Mass Market Paperback
Mckettrick's Luck, June 2010
McKettricks #1
Mass Market Paperback (reprint)
McKettricks Of Texas: Tate, February 2010
Mass Market Paperback
A Creed Country Christmas, November 2009
Montana Creeds
Hardcover
At Home In Stone Creek, November 2009
Mass Market Paperback
The Bridegroom, August 2009
Stone Creek #4
Mass Market Paperback
State Secrets, June 2009
Famous Firsts
Mass Market Paperback (reprint)
Montana Creeds: Tyler, April 2009
Montanna Creeds #3
Mass Market Paperback
Montana Creeds: Dylan, March 2009
Montana Creeds #2
Mass Market Paperback
Montana Creeds: Logan, February 2009
Montana Creeds #1
Mass Market Paperback
A Stone Creek Christmas, December 2008
Stone Creek
Mass Market Paperback
A McKettrick Christmas, November 2008
Hardcover
The Rustler, October 2008
Stone Creek #3
Mass Market Paperback
Here And Then, May 2008
Paperback (reprint)
A Wanted Man, May 2008
Stone Creek #2
Paperback
Glory, Glory, May 2008
Paperback (reprint)
There And Now, May 2008
Paperback (reprint)
More Than Words, April 2008
Volume 4
Hardcover
Deadly Deceptions, March 2008
Paperback
Deadly Gamble, January 2008
Paperback (reprint)
The McKettrick Way, December 2007
Paperback
A Wanted Man, July 2007
Stone Creek #2
Hardcover
Sun, Sand, Sex, June 2007
Long Island Coven
Trade Size
The Man From Stone Creek, June 2007
Stone Creek #1
Paperback (reprint)
McKettrick's Heart, April 2007
McKettrick Men #3
Paperback
McKettrick's Pride, March 2007
McKettrick Men #2
Paperback
McKettrick's Luck, February 2007
McKettrick Men #1
Paperback
One Last Look, December 2006
Paperback (reprint)
Sierra's Homecoming, December 2006
McKettrick Women
Paperback
Deadly Gamble, November 2006
Trade Size
I'll Be Home for Christmas, October 2006
Holiday magic begins in the heart....
Paperback
Lily and the Major, August 2006
Paperback (reprint)
The Man from Stone Creek, June 2006
Stone Creek #1
Hardcover
McKettrick's Choice, March 2006
Paperback
One Last Look, January 2006
Trade Size
Never Look Back, July 2005
Paperback (reprint)
Part of The Bargain, June 2005
Paperback (reprint)
Wild About Harry, June 2005
Paperback (reprint)
Just Kate, June 2005
Paperback (reprint)
McKettrick's Choice, June 2005
McKettrick Cowboys #4
Hardcover
Daring Moves, June 2005
Paperback (reprint)
Beach Blanket Bad Boys, June 2005
Bad Boys anthology series.
Trade Size
Secondhand Bride, December 2004
McKettrick Cowboys #3
Paperback
Don't Look Now, July 2004
Paperback (reprint)
Shotgun Bride, October 2003
McKettrick Cowboys #2
Paperback
Under His Skin, July 2003
Paperback (reprint)
The Last Chance Cafe, May 2003
Paperback (reprint)
High Country Bride, December 2002
McKettrick Cowboys #1
Paperback
Everlasting Love, May 1995
Mass Market Paperback

Videos