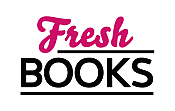 October's crisp autumn nights are perfect for reading
Sherryl Woods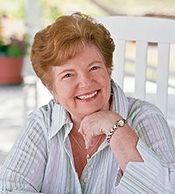 Contests
The Gift of Good Story and Handcrafted Jewelry for the Winner of Sherryl Woods' THE CHRISTMAS BOUQUET Contest!

Social Media:
Sherryl Woods on Facebook

E-mail me when Sherryl Woods releases a new book.
Blogging at Fresh Fiction
Sherryl Woods | Introducing Chesapeake Shores
March 31, 2009
Dear friends: Read More...
Sherryl Woods | Just Between Friends
October 1, 2007
When you've lived as long as I have and in as many different places, maintaining friendships takes a lot more time and energy than Read More...
Sherryl Woods' New Blog to "Just Hang Out"
August 24, 2007
To coincide with the release of her book MENDING FENCES (MIRA, October 2007), New York Times bestselling contemporary romance author Sherryl Woods has launched a Read More...
Author of more than 100 romance, women's fiction and mystery novels, Sherryl Woods grew up in Virginia. She divides her time between Key Biscayne, Florida and Colonial Beach, Virginia, the small, river-front town where she spent her childhood summers.
A graduate of Ohio State University School of Journalism, Sherryl spent more than ten years as a journalist, most of them as a television critic for newspapers in Ohio and Florida. For several years she also coordinated a motivational program for the more than 8,000 employees at the University of Miami-Jackson Memorial Medical Center.
When she's not writing, reading or selling books, Sherryl loves to garden, though she's not at her best on a riding lawn mower. She also loves tennis, theater, and ballet, even though her top spin has long since vanished, she's never set foot on a stage, and she's way too uncoordinated to dance. She also loves baseball and claims anyone who's ever seen Kevin Costner in "Bull Durham" can understand why. film streaming divx
Books:
Stealing Home, December 2014
Sweet Magnolias #1
Paperback (reprint)
The Christmas Bouquet, October 2014
Chesapeake Shores # 11
Hardcover
Swan Point, August 2014
Sweet Magnolias
Paperback
The Devaney Brothers: Daniel, June 2014
The Devaneys
Mass Market Paperback
The Devaney Brothers: Ryan and Sean, April 2014
Paperback (reprint)
Home to Seaview Key, February 2014
Seaview Key series #2
Mass Market Paperback (reprint)
Seaview Inn, January 2014
Seaview Key series #1
Mass Market Paperback (reprint)
Twilight, December 2013
Paperback
A Seaside Christmas, October 2013
Chesapeake Shores #10
Hardcover
Temptation, September 2013
Mass Market Paperback
Sea Glass Island, June 2013
Ocean Breeze #3
Paperback
Wind Chime Point, May 2013
Ocean Breeze #2
Paperback
Sand Castle Bay, April 2013
Ocean Breeze #1
Paperback
Angel Mine, February 2013
Paperback (reprint)
After Tex, December 2012
Paperback (reprint)
An O'Brien Family Christmas, November 2012
Paperback (reprint)
The Sweet Magnolias Cookbook, September 2012
Paperback
Where Azaleas Bloom, September 2012
Sweet Magnolias # 10
Paperback
Catching Fireflies, August 2012
Paperback
Midnight Promises, July 2012
Sweet Magnolias #8
Paperback
Edge of Forever, June 2012
Mass Market Paperback
The Summer Garden, February 2012
Chesapeake Shores #9
Paperback
An O'Brien Family Christmas, October 2011
Chesapeake Shores #8
Hardcover
Tea And Destiny, September 2011
Paperback (reprint)
Flirting With Disaster, August 2011
Charleston #2
Paperback (reprint)
Beach Lane, June 2011
Chesapeake Shores #7
Paperback
Moonlight Cove, May 2011
Chesapeake Shores #6
Paperback
Driftwood Cottage, April 2011
Chesapeake Shores #5
Mass Market Paperback
Miss Liz's Passion, March 2011
Bestselling Author Collection
Paperback
The Backup Plan, January 2011
Paperback (reprint)
A Chesapeake Shores Christmas, October 2010
Chesapeake Shores #4
Hardcover
Honeysuckle Summer, June 2010
Sweet Magnolia #7
Mass Market Paperback
Ask Anyone, May 2010
Trinity Harbor #2
Paperback (reprint)
About That Man, May 2010
Trinity Harbor #1
Paperback (reprint)
Along Came Trouble, May 2010
Trinity Harbor #3
Paperback (reprint)
A Mother's Touch, May 2010
Paperback
Sweet Tea at Sunrise, May 2010
Sweet Magnolias #7
Mass Market Paperback
Home In Carolina, April 2010
Sweet Magnolia #4
Mass Market Paperback
Amazing Gracie, January 2010
Mass Market Paperback
That Holiday Feeling, October 2009
Virgin River #8 novella
Mass Market Paperback
Harbor Lights, June 2009
Chesapeake Shores #3
Mass Market Paperback
Flowers on Main, May 2009
Chesapeake Shores #2
Mass Market Paperback
The Inn at Eagle Point, April 2009
Chesapeake Shores #1
Mass Market Paperback
Along Came Trouble, February 2009
Mass Market Paperback (reprint)
Ask Anyone, February 2009
Mass Market Paperback (reprint)
About That Man, February 2009
Mass Market Paperback (reprint)
Welcome To Serenity, December 2008
The Sweet Magnolias #4
Mass Market Paperback
A Love Beyond Words, May 2008
Mass Market Paperback (reprint)
More Than Words, April 2008
Volume 4
Hardcover
Seaview Inn, March 2008
Paperback
Mending Fences, October 2007
Mass Market Paperback
Feels Like Family, April 2007
Sweet Magnolias #3
Paperback
A Slice of Heaven, March 2007
Sweet Magnolias #2
Paperback
Stealing Home, February 2007
Sweet Magnolias #1
Paperback
Dashing Through the Mall, November 2006
Paperback
Waking up in Charleston, May 2006
Paperback
Flirting With Disaster, December 2005
Low Country Trilogy #2
Paperback
What's Cooking, April 2005
Paperback
The Backup Plan, March 2005
Low Country Trilogy #1
Paperback