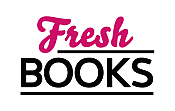 Curl up with a great March read!
Joan Johnston
Blogging at Fresh Fiction
Joan Johnston | What's New This Fall
August 27, 2014
Dear Reader, Having just put my grandson on a plane back to Florida, Iím thinking how lucky I am to live in Read More...
Joan Johnston | The Challenges of Writing a Series
June 24, 2014
You might think that writing books in a series is easier than writing a book that stands on its own, but each type of novel Read More...
Joan Johnston | SETTING GOALS FOR THE NEW YEAR
January 1, 2010
In January this year, my friend Gloria will come to my home for three days while we review the ten personal and ten professional goals Read More...
Joan Johnston is the top-ten New York Times and USA TODAY bestselling author of 54 historical and contemporary novels and novellas with more than 15 million copies of her books in print in 19 languages in 25 countries. Joan has won numerous writing awards including Colorado Romance Writers Writer of the Year, best novel (twice) from the Georgia Romance Writers and a RITA nomination for best short contemporary novel.
Joan has written for Simon & Schuster, HarperCollins, Harlequin and her current publisher Random House, and worked with agents Irene Goodman, Richard Curtis, Denise Marcil, Al Zuckerman and Robert Gottlieb.
Joan quit her job as an Associate Professor at the University of Miami to write full-time. In order to make ends meet, she wrote five books a year for the next five years. Her hard work eventually culminated in a multi-million dollar deal to write for Simon & Schuster.
Joan has a B.A. in Theater Arts from Jacksonville University, Jacksonville, Florida, an M.A. in Theatre from the University of Illinois in Urbana, and a J.D. from the University of Texas at Austin School of Law. She worked as a director of theatre, drama critic, newspaper editor, college professor, and attorney on her way to becoming a full-time writer—and also raised two fairly normal children.
In order to research her novels, Joan spent six weeks at a cattle station in Australia, traveled to Tahiti, Moorea & Bora Bora, spent three weeks in Viet Nam, two summers in London, and the fall in Rome, took a course in tracking (humans and animals) from a Deputy Sheriff in the Big Bend, and had lunch with a lot of Texas Rangers and FBI guys.
Joan has had season tickets for the Denver Broncos the past two years, even while she lived in Florida — and made 7 out of 10 games last year. She now lives near Boulder, CO where she plays a lot of tennis and hikes when the weather's good.
Series
Bitter Creek (Historical) | Mail-Order Brides | Captive Hearts | Joan Johnston's Captive Hearts | Bitter Creek (Contemporary)
Books:
Sullivan's Promise, May 2019
Mass Market Paperback
Surrender, March 2018
Bitter Creek (Contemporary) #11
Mass Market Paperback
Blackthorne's Bride, August 2017
Bitter Creek #4
Paperback
Shameless, January 2016
Bitter Creek (Contemporary) #10
Mass Market Paperback
Sinful, May 2015
Bitter Creek (Contemporary) #9
Paperback
Unforgettable, November 2014
The Benedict Brothers #2
e-Book
I Promise, August 2014
e-Book (reprint)
Heartbeat, August 2014
e-Book (reprint)
The Barefoot Bride, July 2014
Mail-Order Brides #1
Paperback (reprint)
Montana Bride, January 2014
Bitter Creek (Historical) #3
Paperback
Wyoming Bride, January 2013
Bitter Creek (Historical) #2
Paperback
Texas Bride, March 2012
Bitter Creek (Historical) #1
Paperback
Hawk's Way: Rebels, January 2011
Paperback (reprint)
Invincible, November 2010
Mass Market Paperback
Hawk's Way: Callen & Zach, April 2010
Paperback
More Than Words, April 2010
Paperback
Hawk's Way: Faron & Garth, January 2010
Paperback
Shattered, January 2010
Bitter Creek (Contemporary) #8
Mass Market Paperback
Fit To Be Tied, September 2009
Famous Firsts
Mass Market Paperback
Outcast, July 2009
Mass Market Paperback
Hawk's Way: Carter & Falcon: The Cowboy Takes A Wife\the Unforgiving Bride, April 2009
Paperback
The Bodyguard/The Bridegroom, August 2008
Paperback (reprint)
Hawk's Way Grooms, July 2008
Paperback
Sisters Found, April 2008
Hawk's Way #13
Paperback (reprint)
The Bodyguard, March 2008
Captive Hearts #3
Paperback (reprint)
A Stranger's Game, March 2008
Bitter Creek (Contemporary) #7
Hardcover
The Bridegroom, March 2008
Captive Hearts #4
Paperback (reprint)
Colter's Wife, July 2007
Paperback (reprint)
Hawk's Way: Faron & Garth, January 2007
Hawk's Way #3 and #4
Paperback
Hawk's Way Brides, February 2006
Hawk's Way #6, #7 and #8
Hardcover (reprint)
Texas Brides, October 2005
Hawk's Way #2
Hardcover
The Next Mrs. Blackthorne, September 2005
Bitter Creek (Contemporary) #6
Paperback
No Longer A Stranger, February 2005
Paperback (reprint)
The Men of Bitter Creek, November 2004
Bitter Creek
Paperback (reprint)
Sweetwater Seduction, November 2004
Paperback (reprint)
Big Sky Country, October 2004
Trade Size (reprint)
Honey And The Hired Hand, October 2004
Hawk's Way #1
Paperback
The Rivals, September 2004
Bitter Creek (Contemporary) #5
Paperback
The Price, February 2004
Bitter Creek (Contemporary) #4
Paperback
Texas Woman, October 2003
Sisters of the Lone Star #3
Paperback
Marriage By The Book, May 2003
Paperback
Comanche Woman, December 2002
Sisters of the Lone Star #2
Paperback
Hawk's Way Grooms, November 2002
Hawk's Way #10 and #12
Paperback (reprint)
The Loner, April 2002
Bitter Creek (Contemporary) #3
Paperback
Hawk's Way Rogues, September 2001
Hawk's Way #5, #1 and #9
Paperback
Frontier Woman, August 2001
Sisters of the Lone Star #1
Paperback
Taming The Lone Wolf / Single In The Saddle, May 2001
Paperback (reprint)
The Texan, March 2001
Bitter Creek (Contemporary) #2
Paperback
The Cowboy, February 2000
Bitter Creek (Contemporary) #1
Paperback
Lone Star Christmas ... And Other Gifts, October 1999
Paperback
Heartbeat, September 1997
Paperback
After The Kiss, February 1997
Captive Hearts #2
Paperback
I Promise, June 1996
Paperback
Captive, April 1996
Captive Hearts #1
Paperback
Maverick Heart, December 1995
Paperback
The Inheritance, January 1995
Paperback
Outlaw's Bride, October 1993
Mail-Order Brides #2
Paperback
Kid Calhoun, February 1993
Paperback