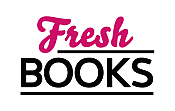 Sweet Romance + Thrilling Intrigue = February Best Reads
Maggie Shayne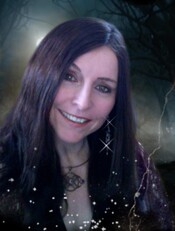 Blogging at Fresh Fiction
Maggie Shayne | How Wings In The Night Got Its Start
October 21, 2010
It's very hard for me to fathom that Wings in the Night, my vampire series, has within it 20 stories, including the Read More...
Maggie Shayne | Get Focus and Enjoy your day!
January 11, 2008
Thanks to the wonderful people here at Fresh Fiction for having me over. Nice place you have here. I hope you'll check out my Read More...
New York Times and USA Today bestselling, RITA® Award winning Author Maggie Shayne published 62 novels and 22 novellas for five major publishers over the course of 22 years. She also spent a year writing top story arcs for CBS's Guiding Light and As the World Turns and was offered the position of co-head writer of the former. An offer she tearfully (it was lots) turned down. It was scary, turning down an offer that big. But in March 2014, she did something even scarier. She went indie. And it went so well that by July 2015 she incorporated her business, Thunderfoot Publishing Inc. She's never enjoyed her job more.
This new frontier of publishing is bringing Maggie success like she's never seen before in two distinct areas of her work. First, her contemporary western romances, The Texas Brands series and the Oklahoma All-Girl Brands. And secondly her beloved paranormals, including the Wings in the Night series, which has the distinction of being the second vampire romance novel series ever, launching just a year after Lori Herter's Obsession series created a new genre.
This year, Maggie is writing two spin-off series for fans of both these genres. The McIntyre Men, spun from the Oklahoma Brands, launches with a special holiday anthology this Thanksgiving.
She's also written and published the first 3 of a new phase for her vampires, Wings in the Night: Reborn.
Maggie is also an acclaimed thriller writer with her award winning Brown and de Luca novels, and many more.
Maggie Shayne is extremely accessible to her readers, interacting with them daily, via her Facebook pages and twitter accounts.
Log In to see more information about Maggie Shayne
Log in or register now!
Series
The Portal | Wings in the Night: Reborn
Books:
The Rhiannon Chronicles, November 2015
Wings in the Night: Reborn #3
e-Book
Edge of Darkness, August 2015
Multiple series
Paperback
Twilight Vendetta, August 2015
Wings in the Night: Reborn #2
e-Book
Deadly Obsession, December 2014
Brown & De Luca #5
Paperback
Innocent Prey, October 2014
Paperback
Twilight Guardians, September 2014
Wings in the Night: Reborn #1
e-Book
Sleep With the Lights On, October 2013
Paperback
Blood Of The Sorceress, February 2013
Portal #3
Paperback
Bad Ass Brides Collection, December 2012
e-Book (reprint)
Daughter Of The Spellcaster, November 2012
Portal #2
Paperback
Mark Of The Witch, October 2012
Portal #1
Paperback
Legacy of the Witch, September 2012
Portal prequel
e-Book
Miranda's Viking, June 2012
e-Book (reprint)
Six Degrees of Romance, February 2012
e-Book
Twilight Fulfilled, September 2011
Paperback
The Husband She Couldn't Remember, August 2011
Paperback
Vacation With A Vampire...And Other Immortals, July 2011
Paperback
Annie's Hero, June 2011
e-Book (reprint)
Twilight Prophecy, April 2011
Children of Twilight
Paperback
The Heart Of Winter, January 2011
Paperback
Twilight Hunger, October 2010
Mass Market Paperback (reprint)
Kiss Me, Kill Me, September 2010
Mass Market Paperback
Kill Me Again, August 2010
Secret of Shadow Falls #2
Mass Market Paperback
Killing Me Softly, July 2010
Secret of Shadow Falls #1
Mass Market Paperback
Heart Of Darkness, January 2010
Mass Market Paperback
Night's Edge, August 2009
Mass Market Paperback
Bloodline, May 2009
Mass Market Paperback
The Brands Who Came For Christmas, November 2008
Mass Market Paperback
Angel's Pain, October 2008
Wings in the Night #2
Mass Market Paperback
Secrets And Lies, June 2008
Safe Haven
Paperback (reprint)
Lover's Bite, May 2008
Wings In The Night # 2
Paperback
Immortal Desire, December 2007
Paperback
Demon's Kiss, December 2007
Mass Market Paperback
Wings in the Night Part 2, November 2007
Wings In The Night
Paperback
Eternal Love, November 2007
Paperback
Moon Fever, October 2007
Mass Market Paperback
An Enchanted Season, October 2007
Paperback
Twilight Illusions, July 2007
Wings in the Night #3
Paperback
Wild Thing, May 2007
Trade Size
Sheer Pleasure, February 2007
Trade Size (reprint)
Dangerous Lover, December 2006
Miniseries: The Oklahoma All-Girl Brands
Paperback
Prince of Twilight, October 2006
Paperback
Kick Ass, September 2006
Paperback (reprint)
Embrace the Twilight, September 2006
Paperback (reprint)
Twilight Hunger, September 2006
Paperback (reprint)
Feels Like Home, December 2005
Intimate Moments Series, #1395
Paperback
Bewitched, Bothered and Bewildered, December 2005
Trade Size
Darker Than Midnight, October 2005
Paperback
Blue Twilight, March 2005
Paperback
Burning Bright, November 2004
1041
Paperback
Man of My Dreams, November 2004
Paperback
Colder Than Ice, November 2004
Paperback
Night's Edge, October 2004
Paperback
Hot Blooded, August 2004
Paperback
Edge of Twilight, March 2004
Twilight
Paperback
Midnight Pleasures, November 2003
Paperback
Two by Twilight, March 2003
Paperback
The Gingerbread Man, October 2001
Paperback
Out of This World, August 2001
Paperback
Sinful, January 2000
Paperback
Veils Of Time, July 1999
Paperback
Brides of the Night, October 1998
Paperback
Born in Twilight, February 1997
Wings in the Night #5
Paperback
Strangers in the Night, September 1995
Wings in the Night #4
Paperback
Twilight Memories, March 1994
Wings in the Night #2
Paperback
Twilight Phantasies, September 1993
Wings in the Night #1
Paperback

Videos
Click Title to Play
Demon's Kiss