A.M. Rose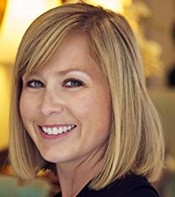 Blogging at Fresh Fiction
A.M. Rose | Why We Need More Strong, Female Characters in YA
February 1, 2018
On January 20, 2018 all across the country Women marched together. They marched in solidarity, to say we will no longer sit quietly. We will Read More...
A.M. Rose is the writer of young adult novels of all genres as long as they have a hint of romance, the drinker of too much coffee (with way too much coconut creamer), and lover of all carbohydrates.
Currently, she lives in Houston, TX with her three boys (yes, her husband is in that count) and three cats. When she isnít writing about swoony boys or ways for her MC to get into trouble, she is an avid reader, critiquer, (is that even a word?) and trampoline enthusiast.
A.M. Rose is a graduate from San Diego State University with a BA in Communication and a minor in underwater basket weaving. (Okay, maybe not the basket weaving part.)
Series
Eugenica Chronicles
Books:
Road to Eugenica, February 2018
Eugenica Chronicles #1
Paperback