Elle Boon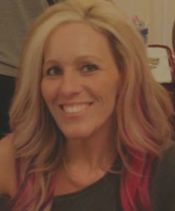 Blogging at Fresh Fiction
Elle Boon | Redeeming a Hero
October 26, 2017
When I was thinking about what to write about, it was easy. You see, we all love our heroes to be a certain way. Looks Read More...
Elle Boon lives in Middle-Merica as she likes to say…with her husband, two kids, and a black lab who is more like a small pony. She'd never planned to be a writer, but when life threw her a curve, she swerved with it, since she's athletically challenged. She's known for saying "Bless Your Heart" and dropping lots of F-bombs, but she loves where this new journey has taken her.
She writes what she loves to read, and that is romance, whether it's erotic or paranormal, as long as there is a happily ever after. Her biggest hope is that after readers have read one of her stories, they fall in love with her characters as much as she did. She loves creating new worlds, and has more stories just waiting to be written. Elle believes in happily ever afters, and can guarantee you will always get one with her stories.
Series
Iron Wolves MC | SEAL Team Phantom
Books:
Delta Redemption, November 2017
SEAL Team Phantom #6
e-Book
Delta Rogue, April 2017
SEAL Team Phantom #3
e-Book
The Omega Team: Mission: Saving Shayna, November 2016
SEAL Team Phantom #4
e-Book
Special Forces: Operation Alpha: Protecting Teagan, November 2016
SEAL Team Phantom #5
e-Book
Delta Recon, August 2016
SEAL Team Phantom #2
e-Book
Delta Salvation, April 2016
SEAL Team Phantom #1
e-Book
Xan's Feisty Mate, February 2016
Iron Wolves MC #2
e-Book
Lyric's Accidental Mate, October 2015
Iron Wolves MC #1
e-Book