Kelly Lane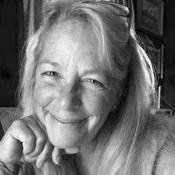 Blogging at Fresh Fiction
Cold Pressed Murder Features to Die for Olive Oil Recipes!
March 13, 2017
I loved writing COLD PRESSED MURDER, the second book in Berkely Prime Crime's Read More...
Kelly Lane | Behind the Cover, Olive Trees in the South
January 25, 2016
How the 'Olive Grove Mystery Series' Came to Fruition With Brief Backstory about Southern Olive Farming Truth be told, the idea for my Read More...
Kelly Lane | Pets As Characters
January 25, 2016
How Beloved Pets Inspire My Cozy Mystery Characters I never use names of any specific real people in my stories, However, I do Read More...
Kelly Lane lives near Charlottesville, Virginia, and has worked as a writer, editor, and public relations professional. An active member of Sisters in Crime, she participates in professional writing groups and workshops. Kelly enjoys a Southern, agrarian lifestyle that includes preparing locally grown and artisanal foods for family and friends. At any given time, Kelly's pantry boasts more than a dozen kinds of olive oil, including delicious Georgia varieties. She'd be hard-pressed not to share with you a mouthwatering dish made with her favorite olive oils.
Series
Olive Grove
Books:
Dipped to Death, March 2018
Olive Grove #3
Mass Market Paperback
Cold Pressed Murder, March 2017
Olive Grove mystery
Mass Market Paperback
One Foot in the Grove, January 2016
Olive Oil Grove Mystery #1
Mass Market Paperback