Scarlett Cole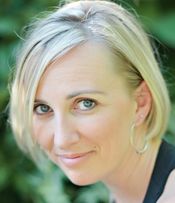 Blogging at Fresh Fiction
Author Match | Scarlett Cole and DEEP COVER
August 6, 2018
Writes: Steamy contemporary romance and romantic suspense. You want to party all night (read stay awake reading until 3am) with tortured rock stars Read More...
Scarlett Cole | Five Favorite Moments in Preload series
May 4, 2018
Hi there, and thank you for joining me over here on Fresh Fiction today. I'm so excited to be here celebrating the release of Read More...
Scarlett Cole | Top 5 Inspirations for Preload Rock Stars
January 3, 2018
I'm so happy to be visiting Fresh Fiction today, and I thought I'd share with you a list of the things that inspired Read More...
Scarlett Cole | Top 5 Rockstars
August 30, 2017
It's impossible to not love a rock star. At least, I think so. Charisma, stage presence, talent, and more energy and stamina than the Read More...
Scarlett Cole's Top Military Heroes
August 1, 2017
Military heroes are the twofer of romance. They fit the bill of a romantic lead with their alpha ways, rugged good looks, and heroic ways Read More...
Scarlett Cole | Say hello to a new bad boy rock star in JORDAN RECLAIMED
February 28, 2017
One of the things I love about series romance is the incredibly strong ties you can create between the lead characters. Sometimes it is as Read More...
Scarlett Cole | Second Circle Hidden Theme
September 13, 2016
As authors write, we get the opportunity to include any number of details. Some are vital to the plot of the story, some give us Read More...
Scarlett Cole is a writer of contemporary romance and a two-time RITA finalist.
When Scarlett isn't writing, she spends her time reading, hoarding mason jars, and working out to off-set an epic sour candy habit. She likes hot men, cold beer, and expensive shoes.
Having traveled the world for work and fun, Scarlett is a citizen of both Britain and Canada. A true city-dweller, she considers Toronto and Manchester home and likes to set her books in vibrant locations such as Miami and Los Angeles.
Series
Second Circle Tattoos | Preload | Love Over Duty
Books:
Deep Cover, August 2018
Love Over Duty #3
Mass Market Paperback
Lennon Reborn, May 2018
Preload #4
e-Book
Final Siege, February 2018
Love Over Duty #2
Mass Market Paperback
Nikan Recovered, January 2018
Preload #3
e-Book
Elliott Redeemed, September 2017
Preload #2
e-Book
Under Fire, August 2017
Love Over Duty #1
Mass Market Paperback
Jordan Reclaimed, March 2017
Preload
e-Book
The Darkest Link, September 2016
Second Circle Tattoos #4
e-Book
The Purest Hook, May 2016
Second Circle Tattoo #3
e-Book
The Fractured Heart, January 2016
Second Circle Tattoo #2
e-Book
The Strongest Steel, July 2015
Second Circle Tattoos #1
e-Book