Jessica Lee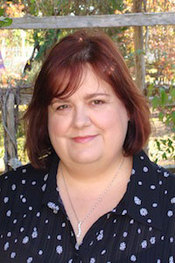 Blogging at Fresh Fiction
Jessica Lee | I Seem to have Lost My Underwear…
January 17, 2017
Hello, everyone! I'm so excited to be featured at Fresh Fiction today. What a great way to start the new year! How many of Read More...
Almost every author's bio states they've been writing since they learned how to read. It's what they've always wanted to do. Well, my journey wasn't so straight and narrow. I was a nurse for over twenty years and hold a bachelor's degree in science with a major in biology. So as you can see, my career path originally went in the opposite direction. I didn't discover my passion for the craft until after I'd had my son and decided to work part-time.
I've always loved to read but had never read a paranormal romance. Then one night on break at work, I began reading Karen Marie Moning's Spell of the Highlander. I couldn't believe what I'd been missing, and I immediately fell in love with the genre.
I wanted to write like that. I wanted to create worlds where others could find the same escape and fascination I had when I read my first sensual paranormal romance.
And I hope that's what I've accomplished in my work. Please dive in, hold on tight, and enjoy the adventure.
Jessica Lee lives in the southeastern United States with her husband and son. She loves writing and can't wait for that quiet time each day when her son is in school, and she can get lost in another place and world with the fantastical, sexy creatures in her head.
Series
Enclave
Books:
Falling for the Player, January 2017
e-Book
Undying Hunger, July 2015
Enclave #4
Trade Size
Undying Desire, May 2014
Enclave #3
Trade Size
Undying Desire, March 2014
Enclave #3
Trade Size
Undying Embrace, November 2013
Enclave #2
Trade Size
Undying Destiny, June 2013
Enclave #1
Trade Size