Abigail Owen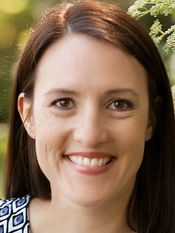 Pseudonym for Kadie Scott.

Paranormal romance author, Abigail Owen, grew up consuming books and exploring the world through her writing. She attempted to find a practical career related to her favorite pastime by earning a degree in English Rhetoric (Technical Writing). However, she swiftly discovered that writing without imagination is not nearly as fun as writing with it. No matter the genre, she loves to write feisty heroines, sexy heroes who deserve them, and a cast of lovable characters to surround them (and maybe get their own stories).
Abigail currently resides in Austin, Texas, with her own personal hero (and she married that guy!) and their two children, who are growing up way too fast.
Series
Svatura | Legendary Consultants | Shadowcat Nation | Fire's Edge
Books:
The Mate, September 2018
Fire's Edge #.5
e-Book
The Boss, September 2018
Fire's Edge #1
e-Book
Seneca's Faith, November 2016
Shadowcat Nation #4
e-Book
Home for the Holidays, November 2016
e-Book
The Worse for Were, July 2016
Legendary Consultants
e-Book
Tieryn's Fury, May 2016
Shadowcat Nation #3
e-Book
Her Demigod Complex, February 2016
Legendary Consultants #1
e-Book
Black Orchid, November 2015
Svatura #4
e-Book
Hyacinth, October 2015
Svatura #2
Paperback
Crimson Dahlia, October 2015
Svartura #3
e-Book
Blue Violet, September 2015
Svatura #1
Paperback
Sarai's Fortune, May 2015
Shadowcat Nation #2
e-Book
Andromeda's Fall, December 2014
Shadowcat Nation
e-Book