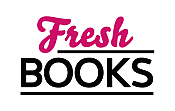 New Year, New Books to love in January
Samantha Chase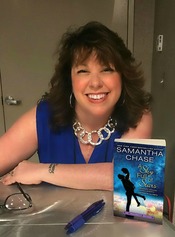 Blogging at Fresh Fiction
Samantha Chase | Top 5 Favorite Holiday Movies
October 3, 2017
Hey, Everyone! So HOLIDAY SPICE is – obviously – a holiday romance and I am so excited Read More...
Take a Peek at Samantha Chase's Next Cover
June 28, 2017
It feels like yesterday that Samantha Chase released Read More...
Samantha Chase | Top Five Top Concert Venues
February 7, 2017
As part of the band Shaughnessy, Matt Reed and the band have toured all over the world. Now that the band is on hiatus and Read More...
Samantha Chase | What's on Your Christmas List?
December 6, 2016
Hey, Everyone! Samantha Chase here getting ready for my favorite time of year!! Besides having a new book out – which is always a cause for Read More...
Samantha Chase | Top Five Family Series
July 5, 2016
Hey, Everyone! I'm Samantha Chase and we are celebrating the release of ALWAYS MY GIRL Read More...
A Cover Reveal -- THIS IS OUR SONG
June 17, 2016
The fourth Shaughnessy brother will meet his match in December! New York Times and USA Today bestselling author Samantha Chase Read More...
Samantha Chase | 5 Vacation Retreat Spots
June 8, 2016
In JORDAN'S RETURN, she's taking her kids on a month Read More...
Samantha Chase | Top Five Activities for Your Inner Daredevil
April 13, 2016
It's all about baby steps! Aubrey led a very sheltered life and is just now starting to go out and experience all the things Read More...
Enjoy Exclusive Excerpt from Samantha Chase's LOVE WALKS IN
February 3, 2016
Can't wait until April? We can't either because it's when Samantha Chase's new book releases! You can pre-order Read More...
Samantha Chase | Special Exclusive Excerpt from I'LL BE THERE
December 2, 2015
Enjoy a special excerpt from the latest book I'LL BE THERE in the Read More...
Samantha Chase | Heroine Summer Montgomery from MEANT FOR YOU On Unrequited Love
April 9, 2015
A letter from Summer Montgomery of MEANT FOR YOU to Fresh Fiction Read More...
Samantha Chase | Planning the Perfect Romance
March 3, 2015
In my newest romance RETURN TO ME, Selena's love of event planning Read More...
Join me for afternoon tea at BOAS & TIARAS on Saturday, June 9 in Allen, TX. Tickets now available!
New York Times and USA Today Bestseller/contemporary romance writer Samantha Chase released her debut novel, Jordan's Return, in November 2011. Although she waited until she was in her 40's to publish for the first time, writing has been a lifelong passion. Her motivation to take that step was her students: teaching creative writing to elementary age students all the way up through high school and encouraging those students to follow their writing dreams gave Samantha the confidence to take that step as well.
When she's not working on a new story, she spends her time reading contemporary romances, playing way too many games of Scrabble or Solitaire on Facebook and spending time with her husband of 25 years and their two sons in North Carolina.
Series
Shaughnessy Brothers | Life, Love & Babies | The Protectors | Montgomery Brothers | Band on the Run | Preston's Mill | Silver Bell Falls
Books:
Until There Was Us, May 2018
Mass Market Paperback
In the Eye of the Storm / Catering to the CEO, April 2018
Mass Market Paperback
One More Promise, February 2018
Shaughnessy Brothers #7
Paperback
A Very Married Christmas, November 2017
Silver Bell Falls novella
e-Book
Holiday Spice, October 2017
Shaughnessy Brothers #6
Mass Market Paperback
A Sky Full of Stars, June 2017
Shaughnessy Brothers #5
Mass Market Paperback
Speed Dating, March 2017
Preston's Mill #2
e-Book
One More Kiss, February 2017
Band on the Run #1
Paperback
This Is Our Song, December 2016
The Shaughnessy Brothers #4
Paperback
Mistletoe Between Friends / The Snowflake Inn, October 2016
Paperback
Roommating, September 2016
Preston's Mill #1
e-Book
Always My Girl, July 2016
Shaughnessy Brothers #3
Paperback
Jordan's Return, June 2016
Paperback
Love Walks In, April 2016
Shaughnessy Brothers #2
Paperback
The Baby Arrangement / Baby, I'm Yours / Baby, Be Mine, February 2016
Paperback
I'll Be There, December 2015
Montgomery Brothers #6
Paperback
The Christmas Cottage / Ever After, October 2015
Paperback
Made For Us, August 2015
Shaughnessy Brothers #1
Paperback
The Wedding Season, July 2015
Paperback
Stay with Me/More of Me, May 2015
Montgomery Brothers #3
Paperback
Meant For You, April 2015
Montgomerys #5
Paperback
Return To You, March 2015
Montgomery Brothers #4
Paperback
Home Bound, February 2015
The Protectors #4
e-Book
Moonlight in Winter Park, December 2014
e-Book
Forever Bound, November 2014
The Protectors #3
e-Book
Exclusive, July 2014
e-Book
Baby, Be Mine, June 2014
Life, Love & Babies
e-Book
Honor Bound, June 2014
The Protectors #2
e-Book
Duty Bound, April 2014
The Protectors #1
e-Book
Baby, I'm Yours, March 2014
Life, Love & Babies #2
e-Book
The Baby Arrangement, February 2014
Life, Love & Babies #1
e-Book
The Snowflake Inn, November 2013
e-Book
Mistletoe Between Friends, November 2013
e-Book
A Touch of Heaven, September 2013
e-Book
In the Eye of the Storm, July 2013
e-Book
Catering to the CEO, July 2013
e-Book
Trust In Me, June 2013
Montgomery Brothers #2
e-Book
Wait For Me, May 2013
Montgomery Brothers #1
e-Book
Jordan's Return, December 2011
Will a summer together be enough to heal old wounds?
e-Book