Morticia Knight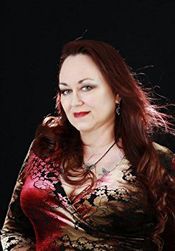 Blogging at Fresh Fiction
Morticia Knight | Love, BDSM and Social Anxiety
May 25, 2017
Many times when I sketch a character, when I'm right at the beginning of figuring out who this person is, I take from my Read More...
About. Author Morticia Knight spends most of her nights writing about men loving men forever after. Even though she's been crafting her naughty tales of romance for more years than she'd like to share – her adventures as a published author began in 2011. Since then, she's been fortunate enough to have several books on bestseller lists, along with three titles receiving recognition from the Rainbow Book Awards. Once upon a time, she was the lead singer and songwriter in an indie rock band that toured the West Coast and charted on U.S. college radio. Morticia currently resides on the beautiful northern Oregon coast, and when she's not fantasizing about hot men, she takes walks along the ocean and occasionally annoys the local karaoke bar patrons.
Series
Kiss of Leather
Books:
Cutting Cords, June 2017
Kiss of Leather
e-Book
Building Bonds, August 2015
Kiss of Leather #1
e-Book
Safe Shores, July 2015
e-Book
Mastering Love, June 2015
Hampton Road Club #4
e-Book
All Fired Up, September 2014
Sin City Uniforms #1
e-Book