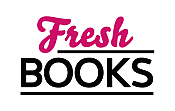 Read some great books in April...you'll be blooming!
Lauren Layne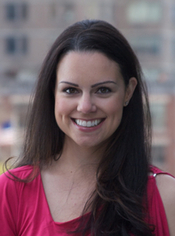 Blogging at Fresh Fiction
Lauren Layne | Cover Reveal for BLURRED LINES
March 6, 2015
Fresh Fiction is stoked to reveal the gorgeous cover for USA Today bestselling author Read More...
Lauren Layne | MADE FOR YOU: Enemies to Lovers
October 28, 2014
In celebration of MADE FOR YOU's release day, Lauren Layne has shared Read More...
Lauren Layne writes contemporary romance for Grand Central Publishing (Forever) and Random House (Loveswept), as well as new adult for Random House's Flirt line.
Lauren graduated from Santa Clara University with B.S. in Political Science that she has yet to put to good use. After dabbling in an e-commerce career, she decided to quit talking about writing and actually do it.
A Seattle-native, Lauren's also tried on the Bay Area, Orange County and Manhattan for size. She's currently writing from the Pacific Northwest, but is always looking for the next place to call home. Texas? The South? New England? Suggestions welcome.
Series
Sex, Love, & Stiletto | New York's Finest | Wedding Belles | Oxford Series | Love Unexpectedly
Books:
Hot Asset, June 2018
Trade Size
An Ex for Christmas, November 2017
Love Unexpectedly
e-Book
Walk of Shame, April 2017
Love Unexpectedly
e-Book
Someone Like You, December 2016
Oxford #3
e-Book
To Love and to Cherish, October 2016
Wedding Belles #3
Paperback
For Better or Worse, September 2016
Wedding Belles #2
Paperback
To Have and To Hold, August 2016
Wedding Belles #1
Paperback
From This Day Forward, June 2016
Wedding Belles #.5
e-Book
Good Girl, May 2016
Love Unexpectedly
e-Book
Cuff Me, April 2016
Paperback
I Wish You Were Mine, February 2016
Oxford series #2
e-Book
Steal Me, December 2015
New York's Finest #2
Paperback
Irresistibly Yours, October 2015
Oxford series #1
e-Book
Blurred Lines, September 2015
Love Unexpectedly
e-Book
Frisk Me, August 2015
New York's Finest #1
Paperback
The Trouble With Love, March 2015
Sex, Love, & Stiletto #4
e-Book
Made For You, November 2014
Paperback
Only with You, August 2014
The Best Mistake #1
Paperback
Just One Night, May 2014
Sex, Love, & Stiletto #3
e-Book
Love the One You're With, December 2013
Sex, Love, & Stiletto #2
e-Book
After the Kiss, September 2013
Sex, Love, and Stiletto Series #1
e-Book