Kait Gamble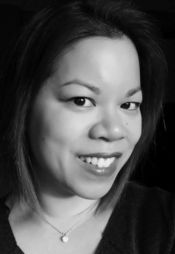 Blogging at Fresh Fiction
Kait Gamble | The Best of Both Worlds
August 29, 2017
Hi! Thanks for having me back! Thereís been a lot of debate over whether or not itís better to be a plotter or Read More...
Kat Gamble | The Wonderful Chaos of Weddings
March 21, 2017
Marriage. Commitment. Forever. These words go hand in hand when you think about weddings and they conjure up images of white dresses, tuxedos, friends, family Read More...
Are you a Match with Kait Gamble?
December 27, 2016
If you've done those questionnaires on Facebook you know the drill, so here goes! Meet Kait Gamble Guilty pleasure? Reading Read More...
Kait was born and raised in the wilderness of the Pacific Northwest and started writing to entertain herself during the long winters as a child. Insatiably curious with a love of learning new things, she picked up many random skills including three languages, and two martial arts. After travelling three continents (the other four are on her bucket list), she settled in England with her family where she spends most of her time cultivating her daughterís love of reading and writing, scribbling ideas on every available scrap of paper and trying out dialogue on her cat.
Series
Long Way Round | Sensations
Books:
Touch, April 2018
Sensations #2
e-Book
Sight, October 2017
Sensations #1
e-Book
Claiming Zara, September 2017
Three's a Charm
e-Book
Playing Dirty, April 2017
e-Book
Faking It, January 2017
Totally Five Star
e-Book
Sins in the Sand, June 2016
Totally Five Star
e-Book
Weathering the Storm, March 2016
e-Book
Fuel to the Fire, January 2016
Totally Five Star
e-Book
Scorch, October 2015
The Long Way Round #3
e-Book
Cuffed, September 2015
e-Book
Ignite, August 2015
The Long Way Round #2
e-Book
Breaking Rossi's Rules, August 2015
e-Book
Grind, March 2015
The Long Way Round #1
e-Book
Liar's Game, July 2012
Paperback