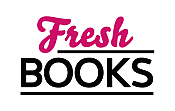 Jump into Autumn with these great books out in October!
D.B. Reynolds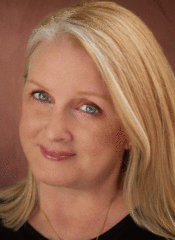 Blogging at Fresh Fiction
D. B. Reynolds | Writing A Dark Hero
December 6, 2010
I liked complicated men. They tend to be a bit (okay, a lot) more high maintenance, but they're also a lot more intense, which Read More...
D. B. Reynolds is the RT and EPIC Award-Winning author of the popular Vampires in America series of Paranormal Romance/Urban Fantasy, and an Emmy-nominated television sound editor.
She lives in a flammable canyon near Los Angeles, and when she's not writing her own books, she can usually be found reading someone else's. Visit her website for details on all of her books, for free stories and more.
Series
Vampires in America | Stone Warriors | Shifter Planet
Books:
Gabriel, November 2018
Stone Warriors #3
e-Book
Quinn, May 2018
Vampires in America #12
Paperback
Vampires in America: The Vignettes Volume 2, December 2017
Paperback
Relentless, November 2017
Vampires in America #11.5
e-Book
Kato, July 2017
Stone Warriors #2
e-Book
Lucifer, November 2016
Vampires in America #11
Paperback
The Cyn and Raphael Novellas, September 2016
Vampires in America
Paperback
Damian, June 2016
Stone Warriors #1
Paperback
Compelled, April 2016
Vampires in America #10.5
e-Book
Christian, November 2015
Vampires in America #10
e-Book
Shifter Planet, November 2015
Shifter Planet
e-Book
Deception, April 2015
Vampires in America #9
e-Book
Vincent, November 2014
Vampires in America #8
e-Book
Unforgiven, October 2014
Vampires 7.5
e-Book
Aden, December 2013
Vampires In America #7
Paperback
Hunted, December 2013
Vampires 6.5
e-Book
Betrayed, August 2013
Vampires 5.5
e-Book
Lucas, November 2012
Vampires in America
Paperback
Duncan, November 2011
Vampires in America #5
Trade Size
Sophia, April 2011
Vampires in America #4
Trade Size
Rajmund, August 2010
Vampires in America #3
Trade Size
Jabril, August 2009
Vampires in America #2
Trade Size
Raphael, April 2009
Vampires in America #1
Trade Size