Susan Fox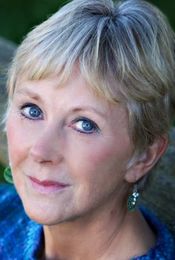 Blogging at Fresh Fiction
Susan Fox | The Evolution of Susan Fox's Blue Moon Harbor
August 1, 2017
I thought readers might be interested in tracking the evolution of my brand new series. I'd been happily writing the Read More...
Susan Fox | Of Cats, Dogs and Redemption
September 27, 2016
More specifically, how "Save the Cat," a trip to the San Diego Zoo, a sprinkle of Read More...
Susan Fox | Ready to fall into a burning Ring of Fire? #GIVEAWAY
June 1, 2016
Hi there! Did the title of my blog hook you? I hope so. Titles are important, right? When it comes to a Read More...
Susan Fox | Soundtrack to Romance
September 30, 2015
Because my Caribou Crossing Romances are set in a small (made Read More...
Susan Fox | Opposites – Or Not So Much?
December 2, 2014
Have you noticed that romance fiction often involves an attraction of opposites? And that as the story progresses, the heroine and hero find out that Read More...
Susan Fox | It's All About the Journey
February 25, 2011
I'm delighted to be at Fresh Fiction today and I look forward to chatting with readers. People who've read my books won't Read More...
Pseudonym for Savanna Fox.
Pseudonym: Susan Lyons.

Award–winning author Susan Fox, who also writes as Savanna Fox and Susan Lyons, "knows want women want in contemporary romance" (Publishers Weekly). Susan's Love Somebody Like You was a 2016 finalist for Romance Writers of America®'s prestigious RITA® award. Her books have won the National Readers' Choice Award, the HOLT Medallion, the Booksellers Best Award, the Book Buyers Best Award, the Gayle Wilson Award of Excellence, the Aspen Gold Readers Choice, the Golden Quill, the More Than Magic, the Lories, the Beacon, and the Laurel Wreath. Sex Drive was a Cosmopolitan Red-Hot Read. Susan's books have been translated into French, Italian, Portuguese, Spanish, and German. Many are available as audio books.
Susan has presented workshops at the Romance Writers of America® National conference, the Surrey International Writers Conference, Word on the Lake (Salmon Arm), the RT Booklovers Convention, and regional RWA® conferences. She has spoken at library events and to reader groups. Her articles have been published in Romance Writers Report, RT Book Reviews, NINK (the Novelists Inc. newsletter), Love Letter (Germany), and RWA Chapter newsletters.
Susan is a Pacific Northwester with homes in Victoria and Vancouver, British Columbia. She has degrees in law and psychology, and has had a variety of careers, including perennial student, computer consultant, and legal editor. Fiction writer is by far her favorite, giving her an outlet to demonstrate her belief in the power of love, friendship, and a sense of humor.
Series
A Caribou Crossing Romance | Wild Ride to Love | Blue Moon Harbor
Books:
Sail Away with Me, October 2018
Mass Market Paperback
Come Home with Me, January 2018
Blue Moon Harbor
Mass Market Paperback
Winter Wishes, November 2017
Mass Market Paperback
Fly Away with Me, August 2017
Blue Moon Harbor #1
Mass Market Paperback
Holiday in Your Heart, October 2016
Caribou Crossing Romance #8
Paperback
Ring of Fire, June 2016
A Caribou Crossing Romance #7
Paperback
Love Somebody Like You, October 2015
A Caribou Crossing Romance #6
Mass Market Paperback
Love Me Tender, December 2014
A Caribou Crossing Romance #5
Paperback
Stand by Your Man, July 2014
A Caribou Crossing Romance #4
Audio
Gentle on my Mind, September 2013
A Caribou Crossing Romance #3
Paperback
Home On The Range, August 2013
A Caribou Crossing Romance #2
Paperback
Caribou Crossing, July 2013
A Caribou Crossing Romance #1
Audio
Body Heat, December 2012
Paperback
Yours, Unexpectedly, November 2011
Wild Ride to Love #4
Paperback
His, Unexpectedly, February 2011
Wild Ride to Love #3
Paperback
The Naughty List, October 2010
Paperback
Love, Unexpectedly, April 2010
Wild Ride to Love #2
Paperback