Anne Marsh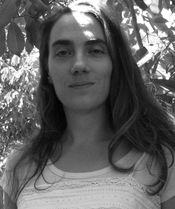 Blogging at Fresh Fiction
Anne Marsh | From Russia With Love
August 25, 2010
What's so sexy about Russia? Hint: it's not just the mail order brides. Russia, through Western eyes, has always seemed more than a Read More...
Anne Marsh | When Life Throws You Lemons Make A Book
October 12, 2009
I've always loved reading. The standard family joke, when I was growing up, was that you could count on me to have my nose Read More...
After ten years of graduate school and too many degrees, Anne Marsh escaped to become a technical writer. When not planted firmly in front of the laptop translating Engineer into English, Anne enjoys gardening, running (even if it's just to the 7-11 for slurpees), and reading books curled up with her kids. The best part of writing romance, however, is finally being able to answer the question: "So… what do you do with a PhD in Slavic Languages and Literatures?"
Series
Hard Riders MC
Books:
Royally Hung, June 2018
e-Book
Inked, April 2018
Hard Riders MC
e-Book
Ruled, February 2018
Hard Riders MC #1
e-Book
Wet 'n Wild Navy SEALs, June 2016
e-Book
Hot Shots, March 2014
Paperback
Burning Up, November 2012
Paperback
His Dark Bond, February 2012
Trade Size
Bond With Me, September 2010
A Novel of the Fallen #1
Paperback
The Hunt, October 2009
Hunter's Mate #1
Mass Market Paperback