Monica Fairview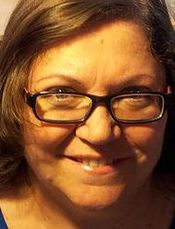 Blogging at Fresh Fiction
Monica Fairview | How Not To Alienate The Characters In Your Novels
April 5, 2010
Character? Who's calling me a character? Characters are unfortunately an essential part of writing a novel. I say unfortunately, because Read More...
Monica Fairview | When Caroline Bingley Spoke I Listened
October 16, 2009
On what must have been an ordinary day in my life, I woke up with a strange idea. I ignored it, got on with my Read More...
Monica Fairview is Regency romance writer. As a literature professor, she enjoyed teaching students to love reading. But after years of postponing the urge, she finally realized that what she really wanted to do was to write books herself. She lived in Illinois, Los Angeles, Seattle, Texas, Colorado, Oregon and Boston as a student and professor, and now lives in London
Series
Pride & Prejudice Variation
Books:
Mr. Darcy's Pride, July 2016
Pride & Prejudice Variation #3
e-Book
Mr. Darcy's Challenge, December 2014
Pride & Prejudice Variation #2
e-Book
Mr. Darcy's Pledge, May 2014
Pride & Prejudice Variation
e-Book
Jane Austen Made Me Do It, October 2011
Trade Size
The Darcy Cousins, April 2010
Paperback
The Other Mr. Darcy, October 2009
Paperback
An Improper Suitor, September 2008
Hardcover