Betty Hechtman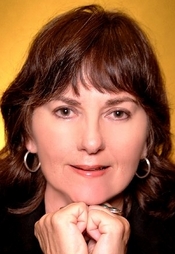 Blogging at Fresh Fiction
Betty Hechtman | The Sherlock Holmes Game
May 2, 2016
Instead of writing a blog about my new book SEAMS LIKE MURDER, the 10 Read More...
Betty Hechtman | Casey and the History Lesson
July 7, 2015
Casey Feldstein has a reputation of not sticking with people, places or jobs, but in Read More...
Betty Hechtman | Problem Solving 101
November 3, 2014
It is fun to do guest posts and hard at the same time. What to write? To be honest, I couldn't think of a Read More...
Betty Hechtman | The Best of All Worlds...Why Craft Mysteries Rule!
July 13, 2009
Writing a craft mystery series is the best. I get to mix my love of making things with my love of mysteries. Like lots of Read More...
Betty Hechtman received a B.A. in Fine Art from Roosevelt University in Chicago. She has studied everything from magic to tap dancing since. When she isn't writing, reading or crocheting, she's probably at the gym or hiking in the mountain near her southern California home.
Series
Crochet Mystery | Yarn Retreat
Books:
A Tangled Yarn, August 2017
Yarn Retreat
Mass Market Paperback
Hooking for Trouble, November 2016
Crochet Mystery #11
Paperback
Gone with the Wool, July 2016
Yarn Retreat #4
Mass Market Paperback
Seams Like Murder, May 2016
Crocheting Mystery
Paperback
Knot Guilty, November 2015
Paperback (reprint)
Wound Up In Murder, July 2015
Yarn Retreat #3
Paperback
For Better Or Worsted, November 2014
Crochet Mystery #8
Paperback
Knot Guilty, November 2014
Crochet Mystery Series #9
Hardcover
Silence Of The Lamb's Wool, July 2014
Yarn Retreat #2
Paperback
For Better Or Worsted, November 2013

Hardcover
Yarn To Go, July 2013
A Yarn Retreat Mystery
Paperback
If Hooks Could Kill, November 2012
Crochet Mystery #7
Hardcover
Behind The Seams, November 2012
Paperback
Behind The Seams, November 2011
A Crochet Mystery #6
Hardcover
You Better Knot Die, November 2010
Crochet Mystery #5
Hardcover
A Stitch In Crime, February 2010
Crochet #4
Paperback
By Hook Or By Crook, June 2009
A Crochet Mystery #3
Paperback
Dead Men Don't Crochet, December 2008
A Crochet Mystery #2
Paperback
Hooked On Murder, May 2008
A Crochet Mystery #1
Paperback
Blue Schwartz And Nefertiti's Necklace, A Mystery with Recipes, September 2006
A Mystery with Recipes
Paperback