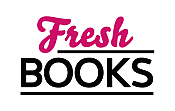 April showers us with great reads! Stay safe!
B.J. Daniels

Photo Credit: Doug Loneman

Blogging at Fresh Fiction
B.J. Daniels | Melting Moments and LONE RIDER
July 27, 2015
Have you ever taken a bite of something that transports you back to your childhood? That happened to me in a small bakery in Missoula Read More...
All I ever wanted to be was a writer. I remember at age eight making that decision. But it would take me years before I admitted it to anyone else.
My father always told me I could be anything I wanted. And I believed him. I worked first at a newspaper as a feature's writer and later an editor. I sold my first short story to Woman's World in 1987. That day is one of the most exciting days of my life. My first fiction sale! A dream come true.
I sold another 35 short stories before I wrote and sold my first book, ODD MAN OUT, set in West Yellowstone, Montana where I grew up. "Romantic Times" gave the book 4 1/2 stars and nominated it for Best First Book and Best Intrigue for 1995. Most of my books are set in my home state of Montana. Others take me back to my Texas roots, the place I was born.
When I'm not writing, I'm playing. My husband and I love to travel, camp and boat. In the winter, I snowboard (who says you have to be a kid to snowboard). Every chance I get, I read. I love books. I love stories that take me away, that surprise and scare me, that make me laugh and cry. Those are the kind of books I try to write.
Lately, when not sitting in front of the computer, I've found myself sitting in front of my sewing machine. I love food. I love being creative.
Interviews for B.J. Daniels
Fresh Chat | B.J. Daniels on WILD HORSES and The Montana Hamiltons
Wild Horses
March 11, 2015
Log In to see more information about B.J. Daniels
Log in or register now!
Series
Montana Hamiltons | Cardwell Cousins | Whitehorse, Montana: The McGraw Kidnapping | Montana Cahills | Sterling's Montana | Whitehorse, Montana: The Clementine Sisters | Montana Justice | Cardwell Ranch: Montana Legacy
Books:
Ambush Before Sunrise & Gun-Shy Bride, May 2020
Mass Market Paperback
Heartbreaker, April 2020
Montana Justice #2
Mass Market Paperback
Restless Hearts, December 2019
Montana Justice #1
Mass Market Paperback
Just His Luck, September 2019
Sterling's Montana #3
Mass Market Paperback
Iron Will, July 2019
Cardwell Ranch: Montana Legacy #2
Mass Market Paperback
Sinister Intentions, July 2019
Mass Market Paperback (reprint)
Steel Resolve, July 2019
Cardwell Ranch: Montana Legacy #1
Mass Market Paperback
Luck of the Draw, June 2019
Sterling's Montana #2
Mass Market Paperback
Cowboy Homecoming, April 2019
The Parable Series
Mass Market Paperback
Stroke of Luck, February 2019
Sterling's Montana
Paperback
Wrangler's Rescue, December 2018
Montana Cahills #7
Mass Market Paperback
Rugged Defender, November 2018
Whitehorse, Montana: The Clementine Sisters
Paperback
Rogue Gunslinger, October 2018
Whitehorse, Montana: The Clementine Sisters
Paperback
Hard Rustler, September 2018
Whitehorse, Montana: The Clementine Sisters
Paperback
Rancher's Dream, August 2018
Montana Cahills #6
Mass Market Paperback
Cowboy's Redemption, April 2018
Montana Cahills #5
Paperback
Hero's Return, April 2018
Montana Cahills #4
Mass Market Paperback
Cowboy's Legacy, December 2017
Cahill Ranch
Mass Market Paperback
Rough Rider, October 2017
Whitehorse, Montana: The McGraw Kidnapping
Mass Market Paperback
Dead Ringer, September 2017
Whitehorse, Montana: The McGraw Kidnapping
Mass Market Paperback
Dark Horse, July 2017
Whitehorse, Montana: The McGraw Kidnapping
Mass Market Paperback
Outlaw's Honor, June 2017
Cahill Ranch #2
Mass Market Paperback
Renegade's Pride, March 2017
Cahill Ranch
Paperback
Cardwell Christmas Crime Scene, December 2016
Cardwell Cousins
Paperback
Honor Bound, November 2016
The Montana Hamiltons #6
Paperback
Into Dust, August 2016
Montana Hamiltons #5
Mass Market Paperback
Hard Rain, April 2016
Montana Hamiltons #4
Paperback
Lucky Shot, December 2015
Montana Hamiltons #3
Paperback
Reunion at Cardwell Ranch, December 2015
Cardwell Cousins #5
Paperback
Lone Rider, August 2015
Montana Hamiltons #2
Paperback
Wild Horses, March 2015
Montana Hamiltons #1
Paperback
Deliverance at Cardwell Ranch, November 2014
Cardwell Cousins #4
Paperback
Mercy, September 2014
Beartooth, Montana #5
Paperback
Wedding at Cardwell Ranch, July 2014
Cardwell Cousins #3
Mass Market Paperback
Rescue at Cardwell Ranch, June 2014
Cardwell Cousins #2
Paperback
Atonement, March 2014
Paperback
Christmas At Cardwell Ranch, November 2013
Harlequin Intrigue
Paperback
Christmas at Cardwell Ranch, November 2013
Cardwell Cousins #1
Mass Market Paperback
Forsaken, October 2013
Paperback
Redemption, February 2013
Paperback
Unforgiven, December 2012
Paperback
Justice At Cardwell Ranch, October 2012
Paperback
Double Target, September 2011
Paperback (reprint)
Branded, May 2011
Paperback
Double Play, April 2011
Paperback
Twelve-Gauge Guardian, June 2010
Mass Market Paperback
The Baby's Bodyguard, June 2010
Mass Market Paperback
Hitched!, May 2010
Mass Market Paperback
One Hot Forty-Five, October 2009
Whitehorse, Montana, The Corbetts
Mass Market Paperback
Smokin' Six-Shooter (Harlequin Intrigue Series), September 2009
Mass Market Paperback
Big Sky Dynasty, June 2009
Whitehorse, Montana
Mass Market Paperback
Hunting Down The Horseman, May 2009
Whitehorse, Montana:
Mass Market Paperback
Shotgun Bride, April 2009
Whitehorse Montana Corbetts
Mass Market Paperback
Montana Royalty, September 2008
Whitehorse, Montana
Mass Market Paperback
Second Chance Cowboy, May 2008
Whitehorse, Montana
Paperback
Matchmaking With A Mission, April 2008
Whitehorse, Montana
Paperback
Classified Christmas, December 2007
Whitehorse, Montana
Paperback
The Mystery Man Of Whitehorse, November 2007
Whitehorse, Montana
Paperback
Shadow Lake, October 2007
Mass Market Paperback
The New Deputy In Town, July 2007
Miniseries: Whitehorse, Montana
Mass Market Paperback
Secret of Deadman's Coulee, June 2007
Miniseries: Whitehorse, Montana
Paperback
Big Sky Standoff, February 2007
Miniseries: Montana Mystique
Paperback
Keeping Christmas, November 2006
Miniseries: Montana Mystique
Paperback
Undeniable Proof, August 2006
Cape Diablo
Paperback
Secret Weapon Spouse, May 2006
Miami Confidential
Paperback
Crime Scene at Cardwell Ranch, February 2006
Intrigue #897
Paperback
High-Caliber Cowboy, June 2005
Paperback