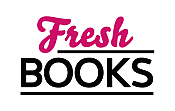 Curl up with a great March read!
Caroline Linden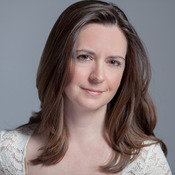 Blogging at Fresh Fiction
Caroline Linden | Five Things about Gaming in Regency London
February 28, 2018
In Regency England, gaming was The Thing. It was Snapchat and Tindr and the cinnamon challenge rolled into one, bold and daring and personally risky Read More...
Caroline Linden knew from an early age she was a reader, but not a writer. Despite an addiction to Trixie Belden and Nancy Drew, she studied physics and dreamed of being an astronaut. She earned a math degree from Harvard College and then wrote software for a financial services firm, all the while reading everything in sight but especially romance. Only after she had children, and found herself with only picture books to read, did she begin to make up a story of her own. To her immense surprise, it turned out to be an entire novel--and it was much more fun than writing computer code. Now the author of five books, she lives with her family in New England.
Series
The Truth About The Duke | Scandalous | Wagers of Sin
Books:
An Earl Like You, September 2018
Wagers of Sin #2
Mass Market Paperback
My Once and Future Duke, March 2018
Wagers of Sin #1
Mass Market Paperback
The Desires of A Duke, December 2017
e-Book
A Rake's Guide to Seduction, September 2017
Reece Family #3
Mass Market Paperback (reprint)
Six Degrees of Scandal, April 2016
Scandalous #4
Paperback
Love in the Time of Scandal, June 2015
Paperback
All's Fair in Love and Scandal, April 2015
e-Book
At the Billionaire's Wedding, November 2014
e-Book
It Takes a Scandal, May 2014
Paperback
Love and Other Scandals, August 2013
Mass Market Paperback
At The Duke's Wedding, June 2013
e-Book
The Way To A Duke's Heart, September 2012
The Truth About The Duke #3
Paperback
Blame It On Bath, March 2012
The Truth about the Duke #2
Paperback
One Night in London, September 2011
The truth about the Duke #1
Mass Market Paperback
I Love the Earl, August 2011
The prequel to The Truth about the Duke
e-Book
You Only Love Once, September 2010
Mass Market Paperback
For Your Arms Only, December 2009
Mass Market Paperback
A View To A Kiss, February 2009
Spy trilogy #1
Paperback
A Rake's Guide to Seduction, June 2008
Reece Family #3
Paperback
What A Rogue Desires, September 2007
Reece Family #2
Paperback
What a Gentleman Wants, September 2006
Reece Family #1
Paperback
What a Woman Needs, August 2005
Paperback