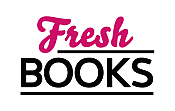 April showers us with great reads! Stay safe!
Irene Hannon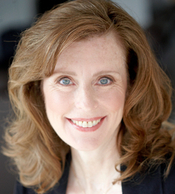 Photo Credit: DeWeesePhotography.com

Blogging at Fresh Fiction
Irene Hannon | Exclusive Excerpt: DARK AMBITIONS
October 7, 2019
There was blood on the ice. Rick Jordan jolted to a stop, gaze riveted on the crimson spots blemishing the frosty ground Read More...
Irene Hannon | Top Five Reasons I Write Romance
April 12, 2019
First, a word about the romance genre. As those of us who write—and read—romance know, romance is often the underdog of fiction. Literary Read More...
Irene Hannon | Favorite Things
February 5, 2016
When Fresh Fiction asked me to share some of my favorite things, I sat right down and started a list. Saturday mornings at Starbucks with Read More...
Meet Irene Hannon -- Author of THIN ICE
January 8, 2016
Bestselling author Irene Hannon has written more than 50 romantic suspense and contemporary romance/women Read More...
Irene Hannon | It's All about the Characters
July 10, 2015
Often, when introduced as a writer at a social gathering, the conversation follows a predictable pattern: "What do you write?" "Romantic suspense and contemporary romance Read More...
Irene Hannon is the bestselling author of more than fifty novels, including One Perfect Spring and Hope Harbor, as well as the Private Justice and Men of Valor series. Her books have been honored with three coveted RITA Awards from Romance Writers of America, a Carol Award, two Reviewers' Choice Awards from RT Book Reviews magazine, a Retailers' Choice Award, two Booksellers' Best Awards, and a National Readers' Choice Award.
Log In to see more information about Irene Hannon
Log in or register now!
Series
Men of Valor | Hope Harbor | Code of Honor
Books:
Starfish Pier, April 2020
Hope Harbor #6
Paperback
Dark Ambitions, October 2019
Code of Honor #3
Paperback
Driftwood Bay, April 2019
Hope Harbor #5
Paperback
Hidden Peril, October 2018
Code of Honor #2
Paperback
Pelican Point, April 2018
Hope Harbor #4
Paperback
All Our Tomorrows, March 2018
e-Book (reprint)
It Had to be You, February 2018
e-Book (reprint)
The Way Home, January 2018
e-Book (reprint)
Dangerous Illusions, October 2017
Code of Honor #1
Paperback
Sandpiper Cove, April 2017
Hope Harbor #3
Paperback
Tangled Webs, October 2016
Men of Valor #3
Paperback
Sea Rose Lane, June 2016
Hope Harbor #2
Paperback
Thin Ice, January 2016
Men of Valor #2
Hardcover
Hope Harbor, July 2015
Hope Harbor #1
Paperback
Buried Secrets, April 2015
Men of Valor #1
Paperback
Deceived, October 2014
A Novel : Private Justice
Paperback
One Perfect Spring, May 2014
Trade Size
Trapped, September 2013
Paperback
Trapped, September 2013
Trade Size
Seaside Blessings, June 2013
Starfish Bay
Paperback
Deadly Pursuit, September 2011
Paperback
The Heart Remembers, April 2011
Harlequin Heartwarming
Paperback
Child of Grace, February 2011
Paperback
Fatal Judgment, January 2011
Guardians of Justice #1
Trade Size
In Harm's Way, April 2010
Heroes of Quantico #3
Trade Size
The Doctor's Perfect Match, January 2010
Mass Market Paperback
The Best Gift And Gift From The Heart: The Best Gift\gift From The Heart (Love Inspired Classics), September 2009
Mass Market Paperback
The Hero Next Door, August 2009
Mass Market Paperback
Tides Of Hope, May 2009
Lighthouse Lane, #1
Mass Market Paperback
Apprentice Father, February 2009
Mass Market Paperback
Where Love Abides, May 2008
Heartland Homecoming #3
Paperback
A Dream to Share, February 2008
Heartland Homecoming #2
Paperback
Never Say Goodbye and Crossroads, January 2008
Paperback (reprint)
From This Day Forward, November 2007
Heartland Homecoming
Paperback
Rainbow's End, January 2007
Paperback
A Groom of Her Own and The Way Home, October 2006
Paperback (reprint)
The Family Man, September 2006
Paperback
All Our Tomorrows, July 2006
Paperback