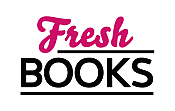 Celebrate June with Great Books!
Robert Ludlum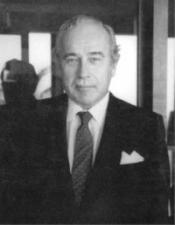 Robert Ludlum is the unchallenged master of suspense and global intrigue. For over thirty years, his books have thrilled hundreds of millions of readers, setting a standard that has yet to be equaled. He died in 2001 of heart failure.
Log In to see more information about Robert Ludlum
Log in or register now!
Series
Jason Bourne
Books:
The Tristan Betrayal, January 2019
Mass Market Paperback (reprint)
The Prometheus Deception, February 2018
Mass Market Paperback
The Ambler Warning, February 2017
Mass Market Paperback
Robert Ludlum's™ The Bourne Enigma, January 2017
Jason Bourne #13
Mass Market Paperback (reprint)
The Janson Command, February 2012
Hardcover
Robert Ludlum's The Cassandra Compact, April 2011
Covert-One #2
Mass Market Paperback (reprint)
Robert Ludlum's (TM) The Bourne Deception, June 2009
Jason Bourne #7
Hardcover
The Bancroft Strategy, November 2007
Paperback (reprint)
Robert Ludlum's The Arctic Event, October 2007
Covert-One
Paperback
The Ambler Warning, November 2006
Paperback (reprint)
The Bancroft Strategy, October 2006
Hardcover
Robert Ludlum's The Lazarus Vendetta, November 2005
Covert-One
Mass Market Paperback
The Tristan Betrayal, October 2004
Mass Market Paperback
The Janson Directive, October 2003
Mass Market Paperback
Robert Ludlum's The Paris Option, March 2003
Covert-One #1
Mass Market Paperback
The Sigma Protocol, October 2002
Mass Market Paperback
Robert Ludlum's The Cassandra Compact, March 2002
Covert-One
Mass Market Paperback (reprint)
The Prometheus Deception, October 2001
Mass Market Paperback
Robert Ludlum's The Hades Factor, March 2001
Covert-One #3
Paperback (reprint)
The Aquitaine Progression, January 1997
Paperback
The Cry of the Halidon, November 1996
Mass Market Paperback
The Apocalypse Watch, April 1996
Paperback
The Scorpio Illusion, June 1994
Mass Market Paperback
The Road to Omaha, February 1993
Mass Market Paperback
The Road to Gandolfo, March 1992
Paperback (reprint)
Trevayne, March 1992
Paperback
The Icarus Agenda, February 1992
Paperback
The Bourne Ultimatum, February 1991
Jason Bourne #3
Paperback (reprint)
The Gemini Contenders, August 1989
Mass Market Paperback
The Matlock Paper, August 1989
Paperback
The Rhinemann Exchange, July 1989
Paperback
The Bourne Supremacy, March 1987
Jason Bourne
Mass Market Paperback
The Chancellor Manuscript, October 1984
Paperback
The Holcroft Covenant, June 1984
Mass Market Paperback
The Osterman Weekend, April 1984
Mass Market Paperback
The Bourne Identity, March 1984
Bourne #1
Mass Market Paperback (reprint)
The Matarese Circle, November 1983
Paperback
The Parsifal Mosaic, March 1983
Paperback
The Scarlatti Inheritance, March 1982
Paperback (reprint)