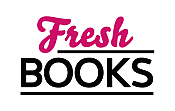 Yule Tidings -- Great Reads for December!
Peggy Webb
Blogging at Fresh Fiction
Peggy Webb | Finding Maggie
March 24, 2015
I've been writing for a very long time. Thirty years, in fact. My first book was a little story called Read More...
Writing for Two and Staying Sane...Sort of | Peggy Webb AKA Elaine Hussey
May 7, 2014
I could never have imagined when I started my career nearly 30 years ago that I would someday be writing under two different names! Nor Read More...
Peggy Webb/Elaine Hussey | The Joys of Writing for Two
October 22, 2013
When I started my career in 1985, I was also earning a Master of Arts degree at the University of Misssissippi. My agent sold my Read More...
Pseudonym: Anna Michaels.
Pseudonym: Elaine Hussey.

Peggy Webb is a USA Today Bestselling Author from Tupelo, Mississippi. She is the receptient many awards, including a Romantic Times Pioneer award for her contribution to the genre of romantic comedy. Her popular romantic comedy classics are now available online as ebooks. The Donovans of the Delta 5-book series is a reader favorite. Touched by Angels and A Prince for Jenny made the top ten bestseller lsit at Amazon. In March look for Peggy's brand new women's fiction novel, Phantom of Riverside Park.
Called a "comic genius" by her peers, this prolific and beloved author writes the hilarious Southern Cousins mystery series starring the dog who things he's Elvis reincarnated. Using the pen names, Anna Michaels and Elaine Hussey, she also writes literary fiction Pat Conroy calls "amazing" and critics hail as "brilliant." The Sweetest Hallelujah, a story of two courageous women who cross the dangerous racial barriers of 1955 to save a child, was lauded as "lovely and poetic" by Kirkus Review. They said the book would "inevitably be compared to The Help."
Peggy invites you to follow her on FB and Twitter and at her websites. Currently she is writing another literary novel as Elaine Hussey. On July 30, 2014, look for The Oleander Sisters (MIRA, trade papberback.).
Series
Forever Friends | Mississippi McGills | Donovans of the Delta | Touched by Angels | Dixie Virgin Chronicles | Southern Cousins | Sunday Cove
Books:
Stars to Lead Me Home, June 2015
Love and Marriage
e-Book
Elvis and the Buried Brides, April 2015
A Southern Cousins Mystery #7
e-Book
Disturbing the Peace, February 2015
Sunday Cove
e-Book
Birds of A Feather, January 2015
Sunday Cove
e-Book
Naughty and Nice, December 2014
Sunday Cove #1
e-Book
Risky Brides, November 2014
e-Book
When I Found You (A Box Set), September 2014
e-Book
The Language Of Silence, August 2014
Paperback
Phantom of Riverside Park, March 2014
e-Book
My Evil Valentine, February 2014
e-Book
Elvis and the Bridegroom Stiffs, January 2014
Southern Cousins #6
e-Book
Time's Embrace (Box Set), January 2014
e-Book
Elivis and the Bridgegroom Stiffs, January 2014
Southern Cousins Mystery #6
Hardcover
Jack Loves Callie Tender, December 2013
Southern Cousins Mystery
e-Book
The Dixie Virgin Chronicles: Clementine, November 2013
The Dixie Virgin Chronicles #5
e-Book
Finding Mr. Perfect (Box Set), October 2013
e-Book
The Dixie Virgin Chronicles: Janet, October 2013
The Dixie Virgin Chronicles #2
e-Book
The Dixie Virgin Chronicles: Bea, October 2013
The Dixie Virgin Chronicles: #4
e-Book
Finding Paradise (Box Set), October 2013
e-Book
The Dixie Virgin Chronicles: Molly, October 2013
#3
e-Book
The Dixie Virgin Chronicles: Belinda, September 2013
The Dixie Virgin Chronicles #1
e-Book
Dangerous Desires, July 2013
e-Book
Angels on Zebras, April 2013
Forever Friends Series, #4
e-Book (reprint)
Bringing Up Baxter, April 2013
Forever Friends #3
e-Book (reprint)
Only His Touch, February 2013
Forever Friends #2
e-Book (reprint)
Can't Stop Loving You, February 2013
Forever Friends #1
e-Book (reprint)
That Jones Girl, January 2013
Mississippi McGills, sequel
e-Book (reprint)
Donovans of the Delta Boxed Set, December 2012
e-Book (reprint)
Taming Maggie, December 2012
e-Book (reprint)
Elvis and the Blue Christmas Corpse, October 2012
Southern Cousins
Hardcover
Until Morning Comes, September 2012
Mississippi McGills
e-Book (reprint)
Valley of Fire, September 2012
Mississippi McGills, #1
e-Book (reprint)
Saturday Mornings, September 2012
Mississippi McGills #3
e-Book (reprint)
From A Distance, June 2012
e-Book (reprint)
Witch Dance, March 2012
e-Book (reprint)
Any Thursday, December 2011
Donovans of the Delta, #4
e-Book (reprint)
Donovan's Angel, December 2011
Donovans of the Delta, #1
e-Book (reprint)
Hallie's Destiny, December 2011
Donovans of the Delta, #3
e-Book (reprint)
Higher Than Eagles, December 2011
Donovans of the Delta, #5
e-Book (reprint)
Sleepless Nights, December 2011
Donovans of the Delta #2
e-Book (reprint)
Christmas In Time, October 2011
e-Book (reprint)
Night of the Dragon, October 2011
e-Book (reprint)
Elvis and the Tropical Double Trouble, October 2011
Southern Cousins #4
Hardcover
Only Yesterday, October 2011
e-Book (reprint)
Where Dolphins Go, July 2011
e-Book (reprint)
Duplicity, June 2011
e-Book (reprint)
The Edge of Paradise, June 2011
e-Book (reprint)
Dark Fire, May 2011
e-Book (reprint)
A Prince for Jenny, May 2011
Touched by Angels #2
e-Book (reprint)
Touched by Angels, May 2011
Touched by Angels #1
e-Book (reprint)
Hard To Resist, October 2010
Paperback
Elvis and the Memphis Mambo Murders, October 2010
Southern Cousins Mystery #3
Hardcover
Elvis And The Grateful Dead, October 2009
Southern Cousins
Hardcover
Elvis and The Dearly Departed, October 2008
Southern Cousins Mystery #1
Hardcover
The Secret Goddess Code, November 2007
Paperback
Like Mother, Like Daughter (But in a Good Way), May 2007
Paperback
Late Bloomers, February 2007
Paperback
Confessions of a Not-So-Dead Libido, November 2006
Paperback
Flying Lessons, May 2006
Paperback
Driving Me Crazy, January 2006
Harlequin NEXT
Paperback