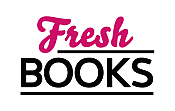 April showers are here, settle with a great read!
Reviews
Nothing but Red
by Joss Whedon
"An anthology of passionate responses to the stoning death of 17-year-old Du'a Khalil Aswad."
Posted October 15, 2008

In April of 2007, 17-year-old Du'a Khalil Aswad was stoned to death. Her brutal murder, a so-called "honor killing" at the hands of family members and neighbors, was captured on video and posted on the Internet for the world to see. Upon learning of the murder Read more...



Split
by Tara Moss
"Dark and engrossing mystery with great characters."
Posted June 13, 2006

A year ago in Sydney, Australia, the Stiletto Killer murdered Makedde Vanderwall's best friend. Australia's most notorious serial killer then set his sights on Mak and would have killed her too if not for the timely intervention of Detective Andy Flynn. Back home in Canada and enrolled in Read more...



Date Me, Baby, One More Time
by Stephanie Rowe
"Entertaining, hilarious, sexy romp..."
Posted April 16, 2006

Being Guardian of the Goblet of Eternal Youth has to be the worst job ever. Sworn to protect the Goblet for all eternity, the guardian must also forsake anything that could distract her from her duty to the goblet, including boyfriends and sex. Salary and benefits are non-existent, and Read more...



Gone
by Jonathan Kellerman
"Fast-paced, intriguing thriller."
Posted March 15, 2006

The story is all over the news -- two young acting students found naked and dehydrated in the hills of Malibu, recounting a terrifying story of abduction and abuse. It becomes even more newsworthy a few days later when it's revealed the couple staged the abduction as a kind of Read more...



When She Was Bad?
by Cara Summers
"Third book in this series is hot and sexy with a lush and inviting setting."
Posted February 23, 2006

Pepper Rossi has come to Escapade Island to recover a stolen Monet. It's her chance to prove to her brothers that she's a competent P.I. and would be an asset to their fledgling security firm, Rossi Investigations. Problem is, Cole Buchanan, who also works for her brothers Read more...



Touch of Passion
by Susan Spencer Paul
"An emotional paranormal romance that can't be missed."
Posted November 16, 2005

Kian Seymour never dreamed that he'd find his unoliaeth, his oneness, serving as a barmaid, but the moment he lays eyes on 13-year-old Loris, he knows that indeed she's the one he was destined to be with for all time. When he finds out Read more...



Fetish
by Tara Moss
"First-rate thriller delves into the fascinating world of modeling - and the mind of a psychopath."
Posted November 16, 2005

International fashion model Makedde Vanderwall welcomed her assignment in Australia, as it afforded her the opportunity to spend some time with her best friend, Catherine. When Catherine turns up dead, the latest victim of a brutal serial killer, Mak's insistence on helping find the killer puts her in grave Read more...



Hot Whispers of an Irishman
by Dorien Kelly
"Fitting conclusion to this delightful trilogy."
Posted November 10, 2005

Violet Kilbride has returned to the village of Duncarraig to clean out her late grandmother's home, never expecting to cross paths with her first love, Liam Rafferty. Liam, who's been living in America for the past 15 years, has reluctantly returned home, teenage daughter in tow, to pick Read more...



The Cobra and the Concubine
by Bonnie Vanak
"Sweeping tale of adventure and the healing power of love."
Posted April 15, 2005

From the moment he rescued Badra from Sheik Fareeq, Khepri, a Khamsin Warrior of the Wind, has devoted his life to keeping her safe. As time passes, his feelings of protectiveness grow into something much stronger. Khepri is anxious to marry Badra and would give up the world for her Read more...



Tish Glasson
Features & Posts
No posts found.
No comments posted.