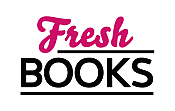 Grab your best read in March!
"Entertaining, hilarious, sexy romp..."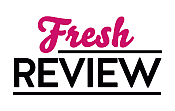 Reviewed by Tish Glasson
Posted April 16, 2006

Contemporary | Romance Paranormal
Being Guardian of the Goblet of Eternal Youth has to be the worst job ever. Sworn to protect the Goblet for all eternity, the guardian must also forsake anything that could distract her from her duty to the goblet, including boyfriends and sex. Salary and benefits are non-existent, and did I mention you can't just quit? The only way to escape this job is to die.
Justine Bennett has been the Guardian for the last 200 years, and it's been a pretty boring couple of centuries. Being required to keep the goblet in her physical presence at all times, she's basically housebound. Her only company is her mother, Iris, who pops in now and then from Purgatory, and her roommate, Theresa, a sex-starved, extremely cranky dragon. Justine longs for some kind of excitement -- a date, dinner, sex, anything, and is about to get her wish. First, her mom shows up to inform her that Satan has been trying to woo her into becoming his bride for many years. Although he's rumored to be the Afterlife's greatest lover, Iris has resisted him thus far. Tired of waiting, Satan has bribed an Afterlife Official into expelling Iris from Purgatory and sending her to Hell. It seems that Iris only escaped Hell in the first place because Justine was such a great kid. The Powers That Be in the Afterlife have arranged a test of Justine's guardian abilities, and Iris' fate depends on whether Justine passes or fails. Next, someone with a gun turns up at Justine's door to steal the goblet and kill her. And then there's Derek. Handsome, sexy, and he smells so good. For someone like Derek, a girl could be tempted to forget her oath to forsake sex.
Derek La Valle has to contend with his own set of problems. The men in his family are cursed. Every male in his family for the past two centuries has died at the same age, right down to the second. Derek is determined that he and his twin brother will not meet the same fate as those before them and has spent his life researching how to end the curse. The answer: Drink from the Goblet of Eternal Youth and behead its Guardian. A task Derek is all too willing to do until he meets Justine. She's so gorgeous, so sexy, and she doesn't think he's crazy for believing in curses. It would be a shame to have to behead her. Derek and Justine can't fight their attraction to each other, although it places them and those around them in danger, and time is running out for both of them.
I am one of the least easily offended people that I know, and I like to think that I have a good sense of humor. That being said, I really had a problem with Satan being portrayed as a lovesick Lothario, even for laughs. This made what should have been a funny, wild, sexy romp much less enjoyable. I found the other characters quite likable, especially Theresa. Her desire to either shag or incinerate every male who crossed her path and her snarky commentary supplied many laugh-out-loud moments. Sexy Satan aside, this story as a whole is very entertaining.
SUMMARY
Justine Bennett is cursing her life. She's the Guardian of the Goblet of Eternal Youth, she hasn't left the house in ages, and it's been over 200 years since she's had sex. Oh, and the Goblet has shape-shifted into an espresso machine named Mona. Not exactly the stuff grand destiny is made of... Derek LaValle is worried. Due to a family curse, he'll be dead in the space of a week unless he finds the Guardian of the Goblet of Eternal Youth and beheads her. Which wouldn't be a problem if she weren't so sexy, smart... and ready to behead him right back.
---
What do you think about this review?
Comments
No comments posted.

Registered users may leave comments.
Log in or register now!